I don't think this little heart of mine could be any happier about Springtime this year! The ground is thawing, grass is starting to spring up, and sunshine is pouring in through the windows. I've been recharging my batteries too- taking hot yoga classes, organizing my closet (see our recent post for tips) & determined to keep my plants alive!
I was inspired by one of my favorite Lilly Pulitzer prints & quotes that was making me smile today.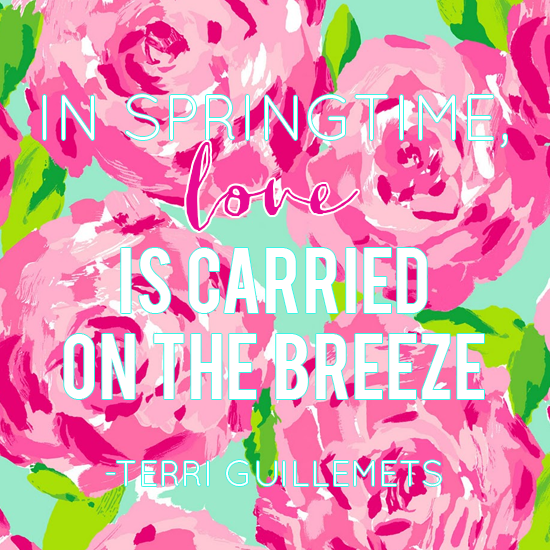 I spent my Sunday morning drinking my coffee & getting inspired on pinterest. These images perfectly evoke the feelings of creativity & carefree adventure that the Springtime gives me! How amazing does that DIY spa day look (the gelato is pretty tempting too ;)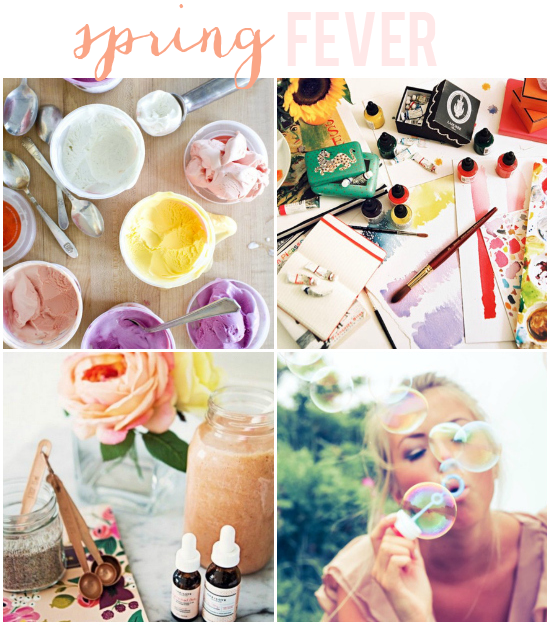 I've been busy editing our Spring issue of LPF Mag. We're launching it on April 1st- we also just got an instagram account
@LPFMagLove
! be sure to follow along & tag any of your fashion, fitness & entertaining pictures with #LPFMag for a chance to be featured!
After the longest winter ever.. what are you getting spring fever for?
xoxo, lauren