It started with a pinterest picture. This gorgeous coffee bar setup via
A Beautiful Mess
instantly caught my eye. Was it the perfectly arranged flowers, DIY coffee syrups, or local coffee grounds..? No. It was the bright orange espresso machine. This mere image sparked a hunt for the perfect colorful coffee maker. It makes such a bold statement sitting on a countertop- and as a major coffee junkie I can't imagine anything better!
I've rounded up my favorite colorful coffee maker picks & I think it's easy to see why anyone would want one would want one in their kitchen!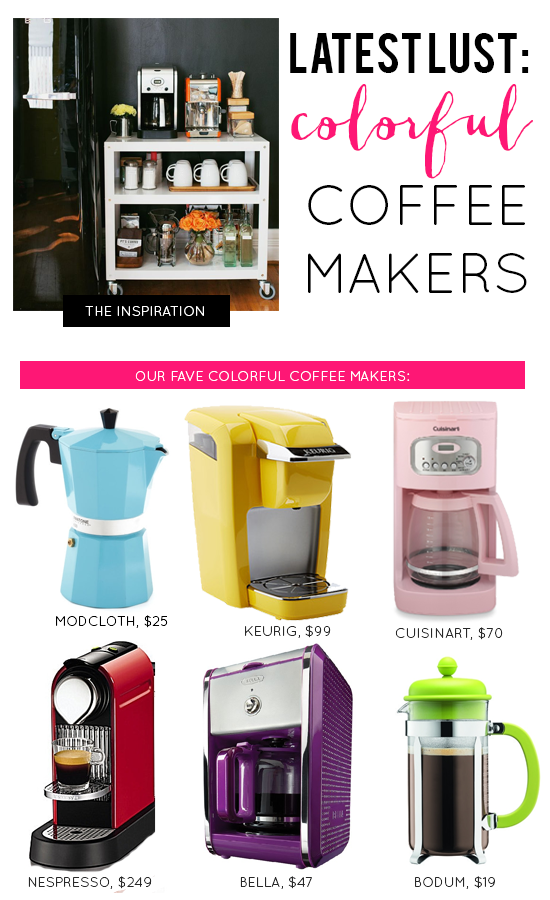 Shop Colorful Coffee Makers:
Would you use one of these colorful coffee makers in your kitchen? They make quite a statement, but it's such a small appliance that it's a fun way to incorporate color without being overpowering in your kitchen!
Which color is your favorite? I'm partial to the pink (imagine that! ;)
xoxo, lauren