Over the weekend, the sun was shining and the weather was absolutely gorgeous and I just had the urge to do something creative! I wanted to bring a hostess gift to my boyfriend's mom for Easter and I headed down to the farmer's market to look for fresh flowers. Silly me, this freezing weather we've been having is less than ideal growing conditions for beautiful spring flowers.
I settled for a local grocery store's selection where I could purchase individual stems and picked out a few of my favorite blooms and colors; ranunculus, hydrangeas, yellow daisies & white baby's breath! I watched a few DIY tutorials, and then went to work. I'm no professional, but it was so much fun (& more affordable) taking the do it yourself route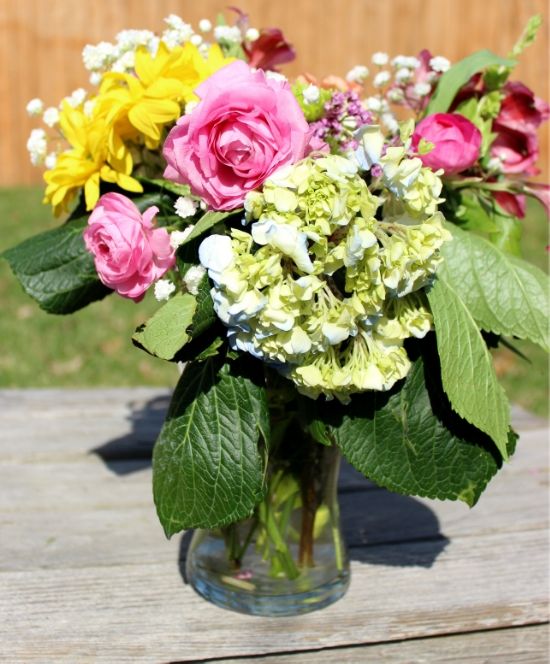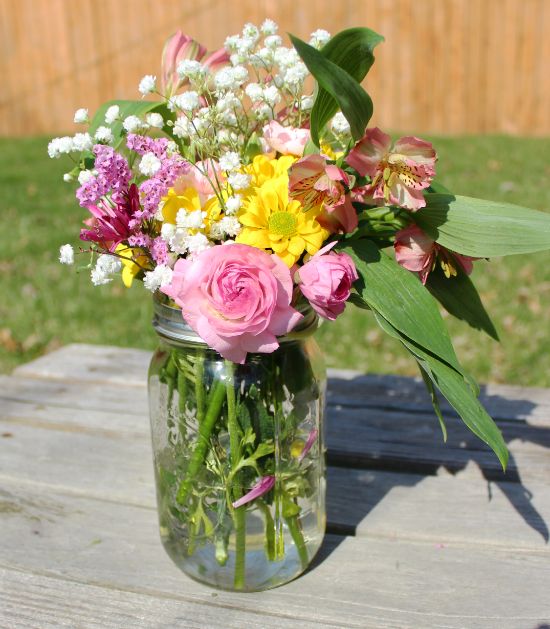 I even had enough flowers leftover to make a mini arrangement in a mason jar (my go-to makeshift vase)! I've had fresh flowers in the house for the past month, and it's crazy how something so simple brings me so much joy! Now if only I can keep my herb garden alive this year..
I think putting together a bouquet is a little bit like an outfit! Choose a couple of statement flowers (ranunculus, hydrangeas, peonies, etc) to be the biggest parts of the arrangement and then a couple of inexpensive filler flowers (baby's breath, carnations & daisies). Keep the color palette complementary either in the same color family or colorful pop!
What's your favorite flower?
xoxo, lauren