Looking at this post just makes me happy! I love how different each of the individual pieces are, but how well they mix & match together. I'm inspired by the color palette- pops of mint, coral, & yellow grounded in white & brown neutrals.I also love the playful mix of patterns & texture from watercolor florals & stripes, to eyelet, patent leather& 3D rosettes.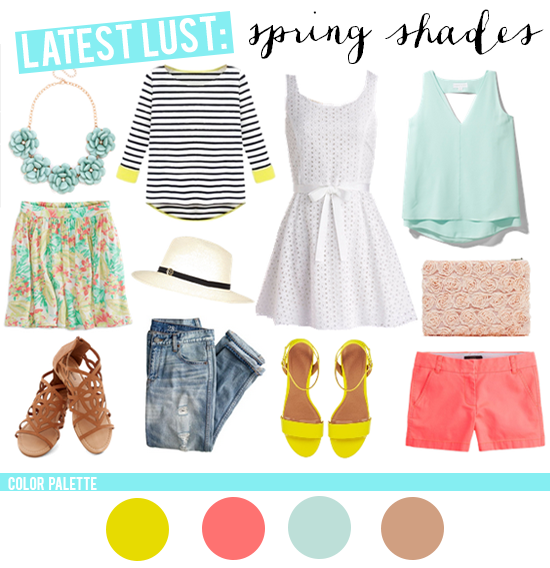 I own those J.Crew 3" chinos in a ton of colors and must say they're one of my favorite pieces to wear in the summertime. I don't know about you- but I totally noticed within the last few years, that I can't buy shorts from the places I used to shop because they're a little too short & scandalous. I love that J.Crew's are perfect length for a 20-something and come in such fun colors!
What pieces are on your shopping list this Spring?
xoxo, lauren