I never realized quite how many dresses, shoes , accessories, and coffee table books I owned until I moved in with my boyfriend and started having to share a space with him. My bracelet collection has been seriously taking over, and this weekend I decided to do something about it. I love being able to accessorize so easily in the morning since everything is organized by color.

I spent the weekend doing some re-organizing and wanted to share a few of my favorite snapshots!


Black velvet jewerlry organizer for my massive bracelet collection
(similar here
).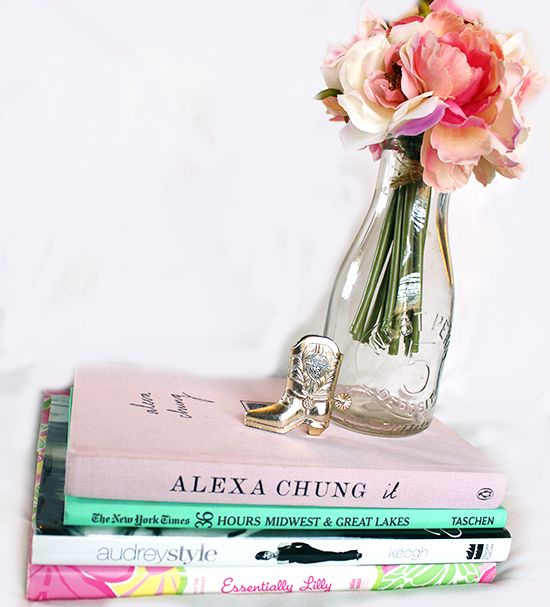 Stack of books, vintage cowboy boot & glass milk jug with faux peonies
Can't forget about the statement necklaces! They have their own storage rack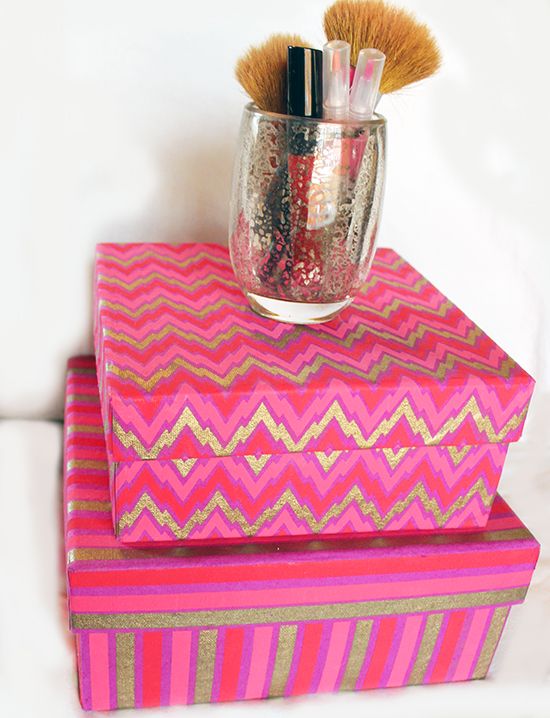 Another favorite find of the weekend were these awesome metallic storage boxes from T.J. Maxx I'm using one to store scarves & nail polishes and another for some paperwork. I store makeup brushes in this cute mercury glass container.
Does it mean I'm getting old if the highlight of my weekend was getting pictures put in picture frames that have been empty on top of our dresser for the past 6 months? It's the little things y'all. I love re-organizing every so often to give the room a new feel. This weekend I took on the bookcases- adding in some colorful storage boxes to hide/organize paperwork & pretty faux peony arrangement in a milk jug.

How do you like to organize your jewelry?

xoxo, lauren