The location of Go Blog Social at the
Berg Event Space
had the most beautiful outdoor patio. In true blogger fashion, Maya & I couldn't resist snapping eachother's outfit pictures against the beautiful grass terrace & brick walls. How can you not love hanging out with bloggers for that reason?
I picked up this navy & pink geometric print from my new favorite Kansas City boutique,
the
KC Garment Collective
(see it in all it's glory on my
instagram
!) and wore it during my talk on personal branding!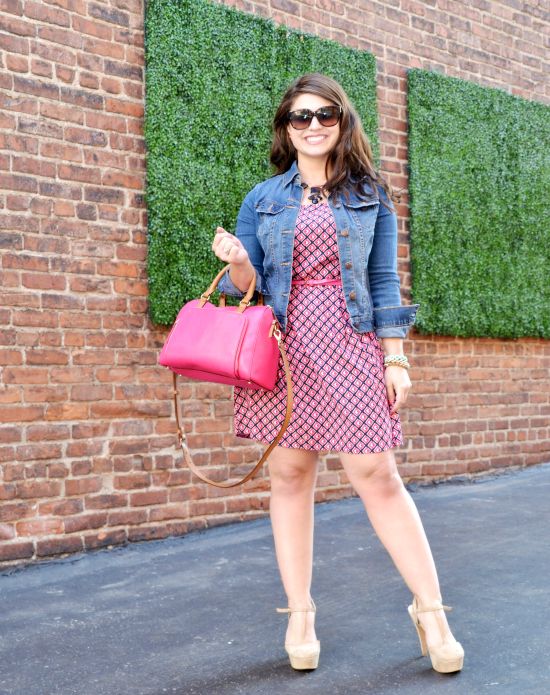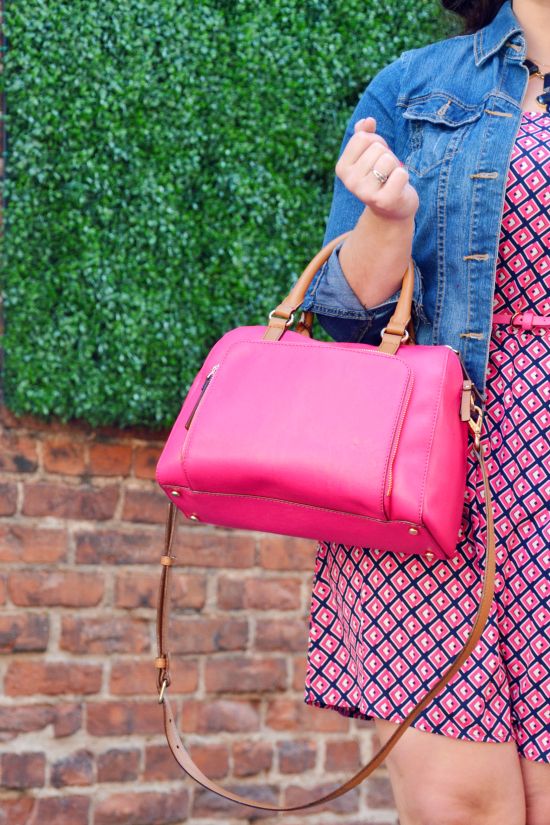 This pink Kate Spade bag scored from Nordstrom Rack has become one of my favorite new accessories. I always thought I'd prefer a more neutral color but the pink is the perfect pop of color for any outfit and I'm rarely without it lately!
xoxo, lauren