What does one do when there's snow on the ground in April, and they want to do a photoshoot of pretty spring styles? Move to my favorite indoor spot (with gorgeous morning light) in the house of course- the kitchen! In a house living with two boys, and little of my own design influence, this little nook is my favorite spot to keep my recipe box, vintage glasses & cake plates for entertaining, and a constantly stocked vase of fresh flowers!
I really don't feel like my outfit is complete unless I'm wearing some sort of pattern or statement jewelry piece. So, when I was shopping at
Oak73
's beautiful selection of feminine prints, it was a match made in heaven!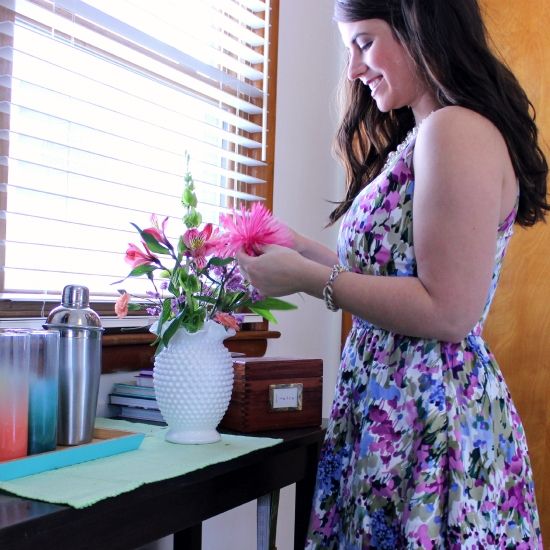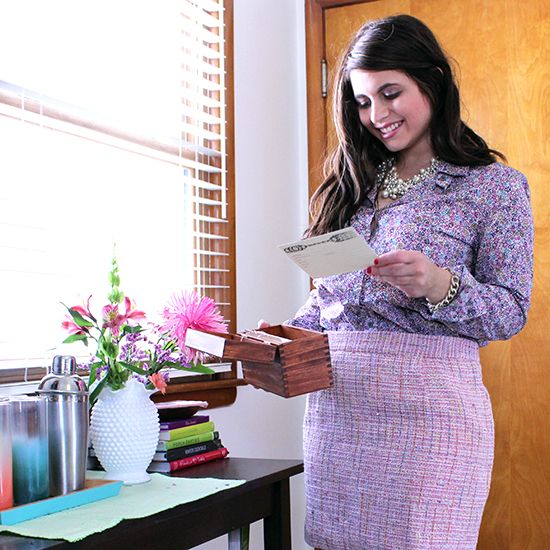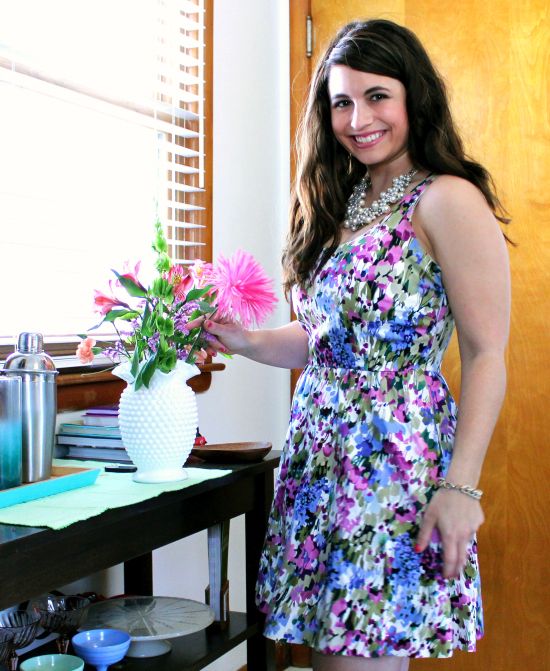 I think what I love most about Oak73 ( besides all of their on-trend and colorful prints) is that all of their unique pieces are made in small quantities and manufactured in the USA! The product all naturally lends itself to print mixing and matching, and the spring prints range from watercolor florals to bold geometrics to colorful animal prints!
Are you a fan of feminine florals, modern geometric or abstract, preppy polka dots & trellises, or animal prints? The secret to mixing prints is choosing two prints in the same color family- it's easiest to coordinate them when they share a common color within their print!
xoxo, lauren