You know how artists go through different color phases? Well, I feel like I do the same with clothes. Right now I'm going through a MAJOR pink phase. I can't help it- i'm instantly drawn to it and the brighter the better. I picked up this neon pink tank dress at American Eagle & I'm already looking forward to wearing it all summer long.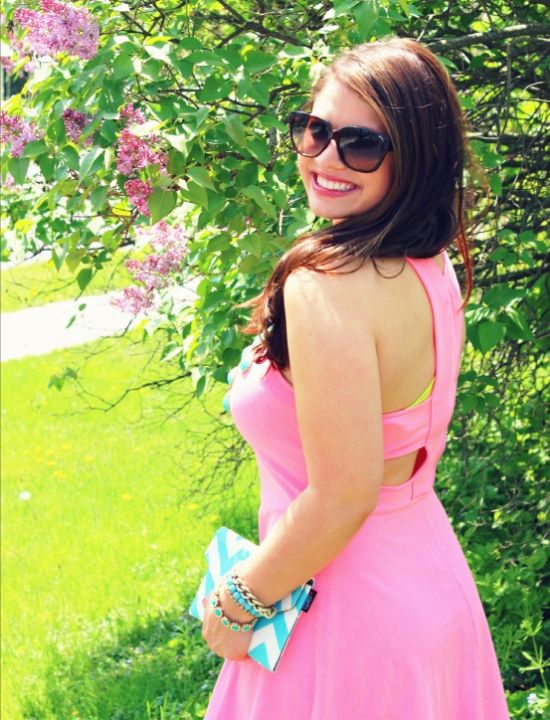 What I'm Wearing:
Neon Pink Tank Dress :
American Eagle
// Turquoise Necklace (
similar
) // Chevron Clutch (
similar
) // Bracelets: Armed & Readi & Brighthouse Baubles
I just read the forecast for the weekend.. EIGHTY degrees. Wisconsin, we can be friends again. I've missed my sundresses! Are you going through a color phase with your wardrobe right now too? Do share.
xoxo, lauren