Audrey Hepburn is one of my eternal style icons. She only grew more beautiful & glamorous with age. She had such a classy, glamorous and distinctive style. Whether in a little black dress she made famous, cat eye sunglasses, accessorized with a straw hat or classic striped tee- she exuded style and femininity.
Sometimes when I'm looking for something to wear in the morning I like to think to myself: "What Would Audrey Wear?"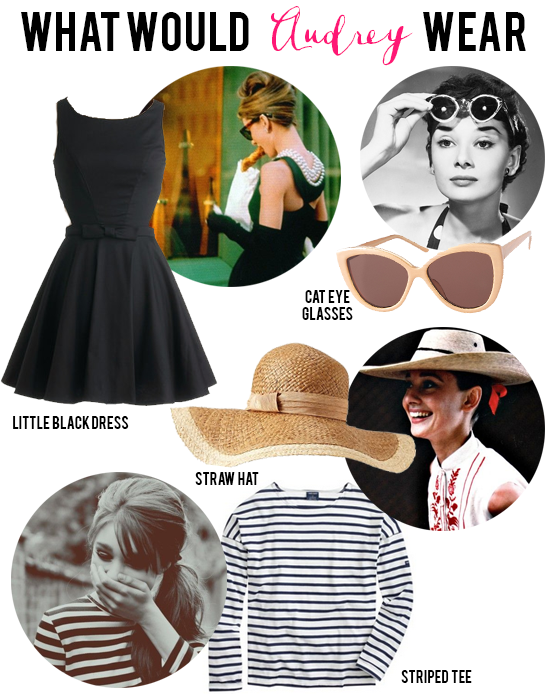 What Would Audrey Wear?
Who are your classic style icons?
xoxo, lauren