If you would have asked me a few weeks ago if I'd be rocking crop tops this summer, I probably would have given you a solid heck no. For full transparency- let me tell you it's been a long long winter with entirely too much comfort food, and I am just now coming to terms with having to be in a bathing suit now that summer is here (but more on that later this week).
This week I ignored that voice in my head saying "no" & tried on this elastic waist maxi skirt & cropped tank top, and lo and behold- I felt confident and carefree. paired with a higher waist & tiny peek of midriff, it's actually flattering and highlights the smallest part of your frame if you have an hourglass shape like me.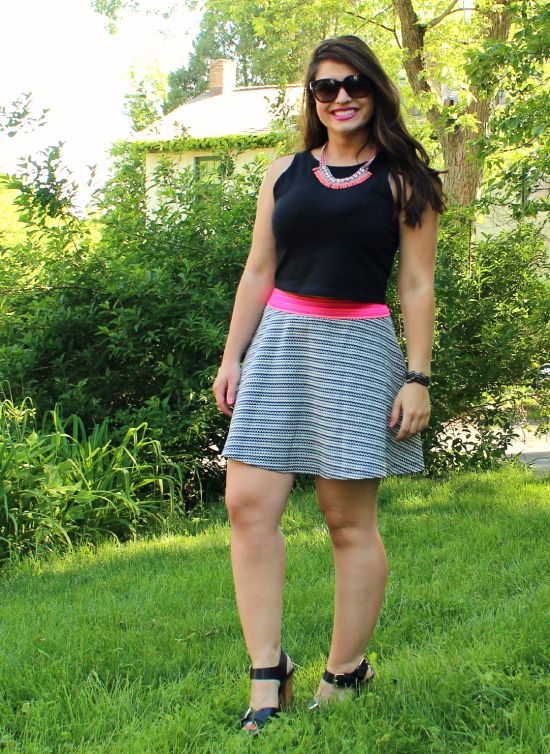 So, I encourage you all to break your own fashion rules. Don't be your own worst enemy in the dressing room. Give silhouettes & trends a chance that you wouldn't normally consider... you might surprise yourself!
The trick to wearing this style if you're on the petite side, or you've got some curves is to choose a skirt that hits higher on the waistline, and pair with a crop top that's not too short. If you're out of college- keep the midriff to a minimum.
Have you found yourself in the same boat.. assuming that a certain style won't work for you & then become happily surprised when it does?
xoxo, lauren