I don't think I could have found a more perfect way to spend the official start of summer than at my family's lake house. I spent the weekend hopping into local antique stores, drinking plenty of Leinie's summer shandy, visiting with family, and breaking in the new canoe.
Whenever I'm up north I gravitate towards clothes that are equal parts comfortable and classic. This seersucker dress has been in my closet for a few years and it has such a perfect all-American feel. Even for someone as accessory obsessed as me- I know my giant statement necklaces have no place in the north woods, so these delicate necklaces from
Lotkie
are the perfect finishing touch.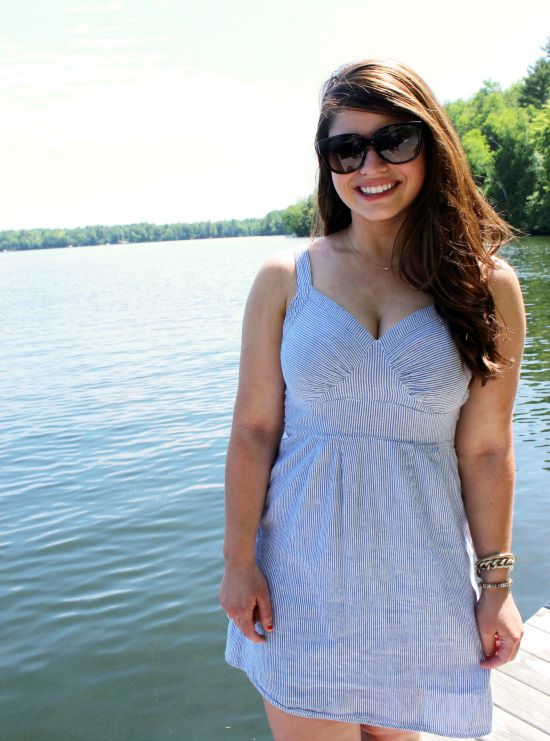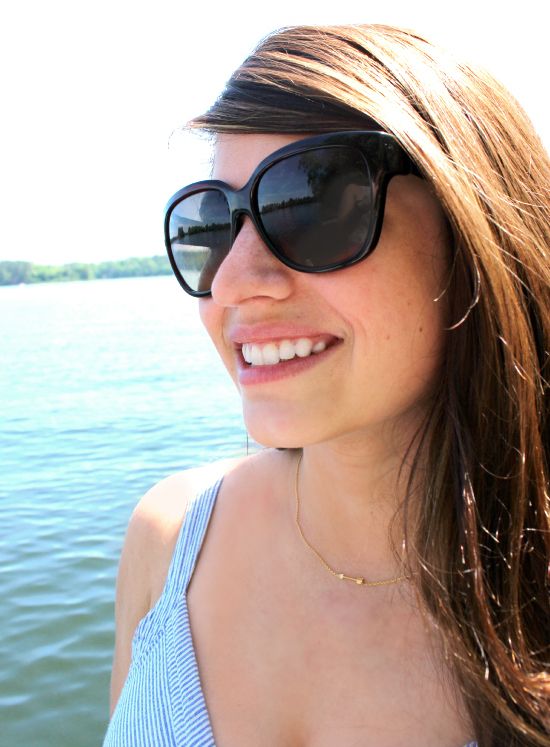 What I'm Wearing:
Seersucker Dress - Francesca's (
similar
) | Arrow Necklace -
Lotkie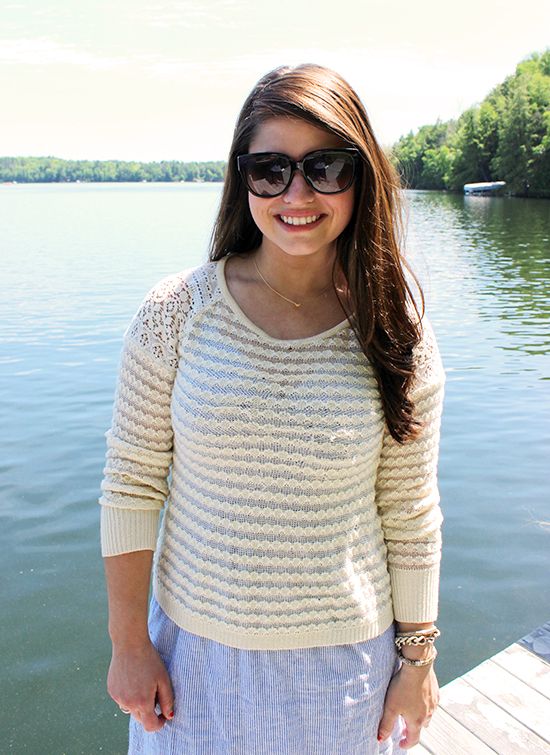 What I'm Wearing:
Summer Sweater- Target | Tri Azteca Necklace-
Lotkie
I can only hope that all weekends this summer are as perfect as this one was! There's something about a weekend at the lake that makes me want to break out all my preppy favorites- whether it's stripes, seersucker, summer weight sweaters, or perfectly paired accessories.
What's your idea of a perfect summer weekend?
xoxo, lauren