Ever since I've started working from home I'm trying to commit to making a smoothie every morning for breakfast. I usually just grab a granola bar- but it's nice to start my day off on a smoothie note! I've been doing a lot of experiment with different combos of fruit, leafy greens, greek yogurt, protein powder, coconut milk, fruit juices & the occasional spoonful of peanut butter.
I've rounded up six new recipes I'm dying to try- and one of my own. These are all banana free- because I'm not a fan- and seriously you have no idea how many usually contain bananas!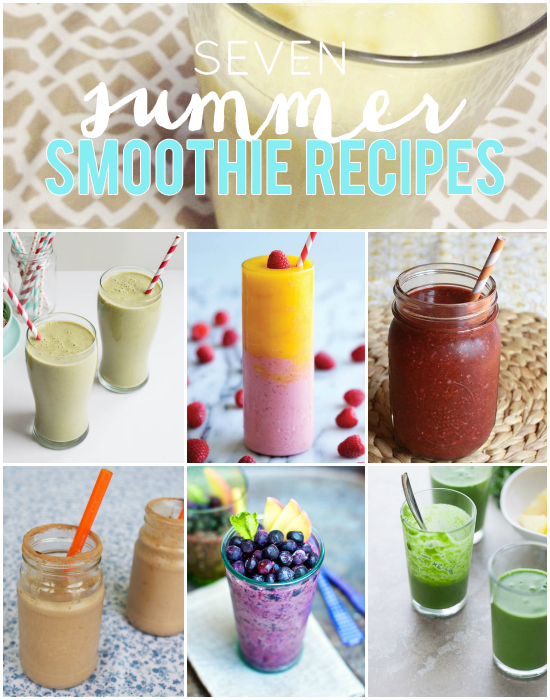 7 Summer Smoothie Recipes:
Here's one that I made this week that was OH-so-good, and packed with protein.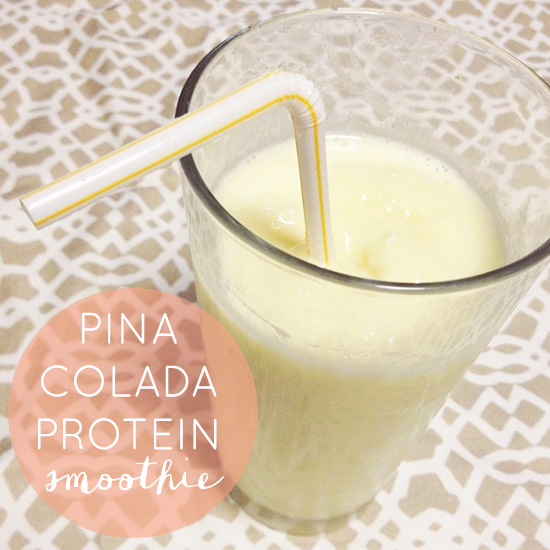 This smoothie turned out creamy and the perfect balance of coconut and pineapple. It would be just as perfect on a beach in Hawaii as it was standing in my kitchen for breakfast.
Pina Colada Protein Smoothie
(serves 1)
1 cup frozen pineapple
4 oz pineapple juice
1/2 c coconut milk
1/2 cup plain nonfat greek yogurt
2 tbsp. unsweetened coconut flakes
1 tbsp protein powder
1/2 tsp honey
I'm sharing a few of my favorite smoothie essentials from healthy mix-ins like chia and flax seeds, powdered pb2 and my trust magic bullet blender.I'm also going to start getting better about prepping in advance and having my smoothie ingredients in individual bags or coconut milk in frozen ice cubes. I also find that smoothies are way more fun to drink in a cute tumbler!
If you're a fellow smoothie maker, please please share your favorite recipes!
xoxo, lauren