I have a pinterest board full of DIY projects I want to do and plenty of summer afternoons that I don't take advantage of- thus I thought it was about time that I narrowed down to some low maintenance & fun projects to tackle this summer (and share with you of course).
Whether it's as simple as giving a terracotta pot a fresh coat of paint or breaking out my watercolor set- it's so important to unplug and get your creative juices flowing. So, who's with me? Let's tackle some of these DIY projects and fill our homes & closets with some pretty handmade pieces!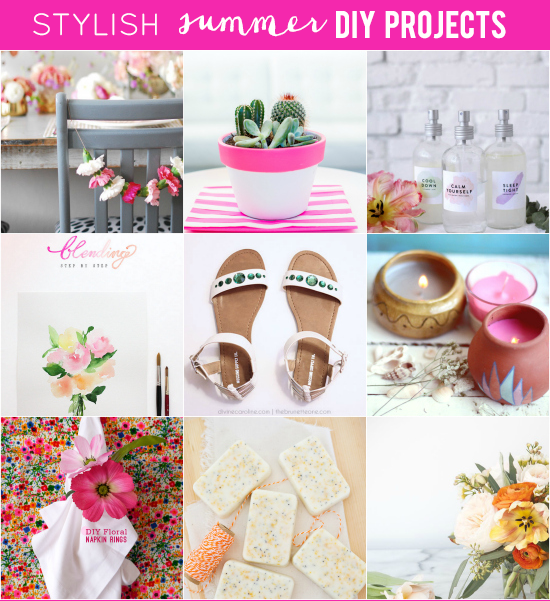 The creative minds behind these amaze me! I love that none of these projects are crazy labor intensive- but all really beautiful and useful whether you're entertaining or trying to spice up your existing wardrobe.
Which one are you dying to DIY first?
xoxo, lauren