If you knew me - you'd know that pineapples are not just any trend to me. Just look through the
archives
and admire the sheer frequency they've been brought up on the blog. I think I love them so much because they remind me of all things tropical- and Hawaii- my favorite place on earth!
A pineapple print puts me in an instantly tropical state of mind- so I love incorporating them into my decor & wardrobe when I can. I've picked out a few of my favorite pineapple pieces for summer- I'll definitely be adding a few more to my collection thanks to athis roundup!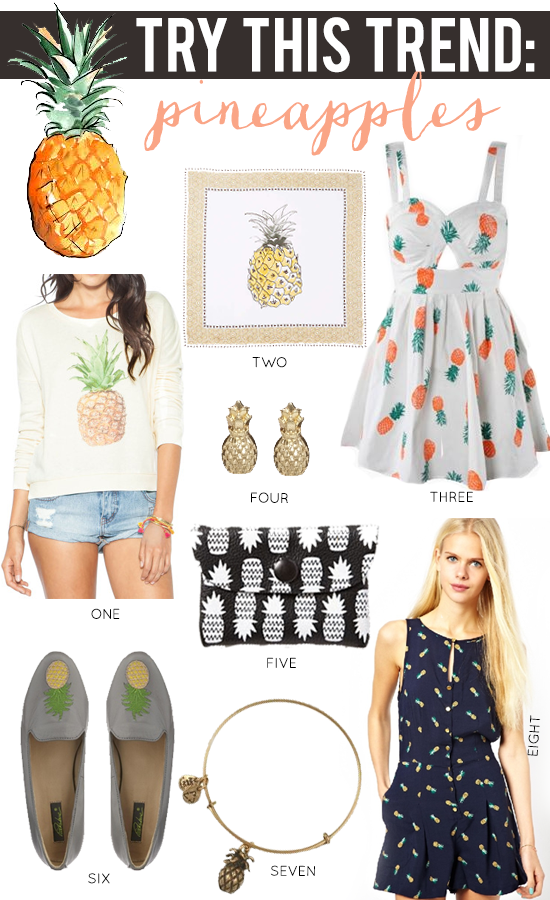 I also have been seeing this trend pop up all over the blogosphere, so I've pulled together a few of my favorite pineapple print looks from my favorite bloggers. Their looks serve as the perfect inspiration for wearing this trend and incorporating it into your wardrobe.
Bloggers Wear the Pineapple Trend:
How would you style the pineapple print in a quirky fun summer look?
xoxo, lauren