You know when you slip on a dress and it just feels like it's made for you. This little magenta number felt like just that- perfectly waist cinching and figure flattering. Which actually is an unexpected but delightful surprise considering that it was sent to me in my latest Le Tote delivery!
For a monthly fee,
Le Tote
lets you select the styles you love to add to your "closet" on the site, submit your sizing & favorite brands. Then you get a delivery of clothes & accessories in your mailbox w/ free delivery & returns - as many times as you want during the month. It's like Netflix for clothes- which is pretty much a dream come true! If you like anything you can purchase at a discounted price.
The pieces they picked for me were spot on- bright, colorful, patterned & some killer statement accessories. This magenta dress from Collective Concepts & the fox head wrap bracelet are perfectly me.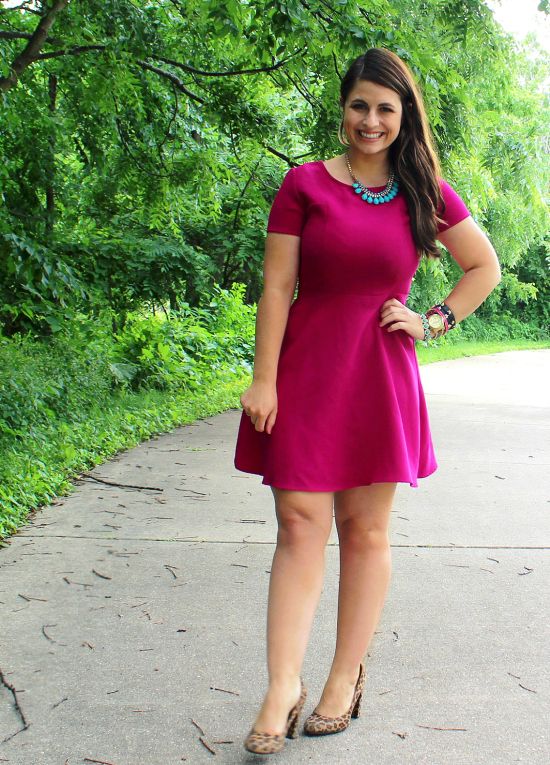 Fox Bracelet- Le Tote | Watch: Michael Kors (
similar
)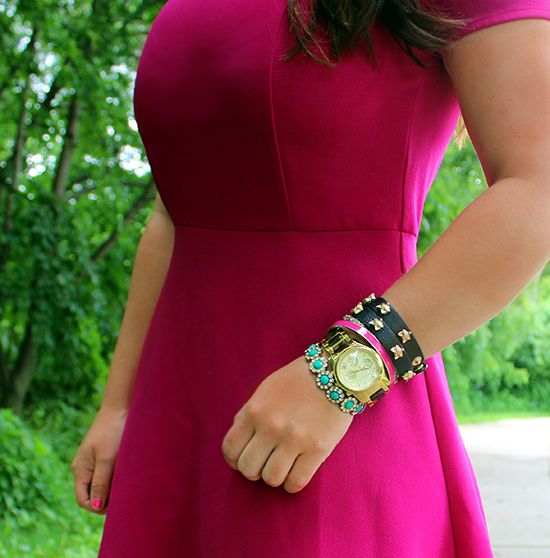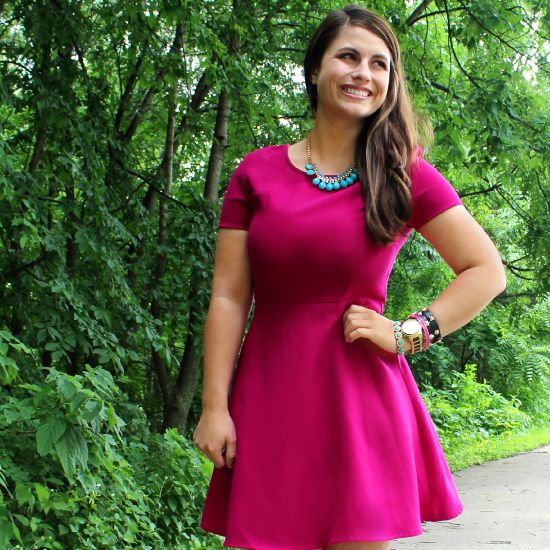 I'm a huge fan of Le Tote- because to be quite honest- half the pieces in my closet, I've only worn a handful of times. Their program is a great way to try out trends, especially if you're always taking outfit pictures for your blog - because you'll always have new pieces to photograph.
If you're a fellow blogger interested in reviewing Le Tote for your blog, reach out to bryn@letote.com
xoxo, lauren