Kyle and I spent Sunday afternoon at a local art fair walking around and checking out local artists work and looking for some unique art prints of our place (modern rustic w/ a touch of geek chic-- if there's such a thing?). I took this as the perfect opportunity to break out my panama hat on this hot summer afternoon.
I can't believe I'll be leaving for Florida in a week- I'm looking forward to seeing everyone and hopefully do some working from the beach. This colorful Roxy sundress is definitely coming with me (be sure to check out the link below- It's on sale now for only $22!)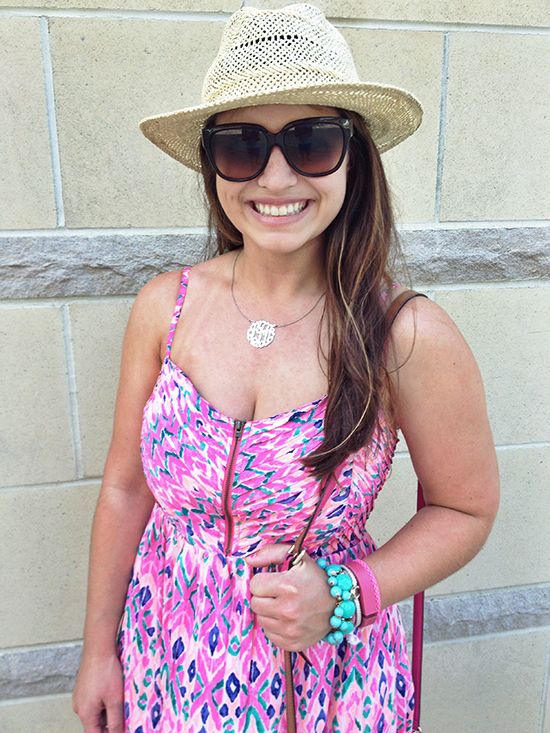 Shop the look:
Are you rocking hats this summer too?
xoxo, lauren