You may remember
last year's
take on nightstand styling with Emily + Meritt's collection for PB Teen. are the it's funny how living with someone influences your design aesthetic. I never thought Kyle would agree to gold polka dot sheets - but paired back to minimalist modern pieces, it's the perfect element of patterned fun. Kyle's style is rubbing off on me too- I've found myself gravitating towards pieces with a little bit of a
Modern Rustic flair
- shed deer antlers & reclaimed wood mixed with metallic pieces.
I gave my nightstand & bed a much needed update with a few pieces from
Emily + Merritt's brand new collection for PBTeen
! I love the layered prints with the sheets & throw pillow, and gorgeous accessory storage. Emily Current and Meritt Elliot are the creative duo behind the collection- the two are stylists and branding geniuses.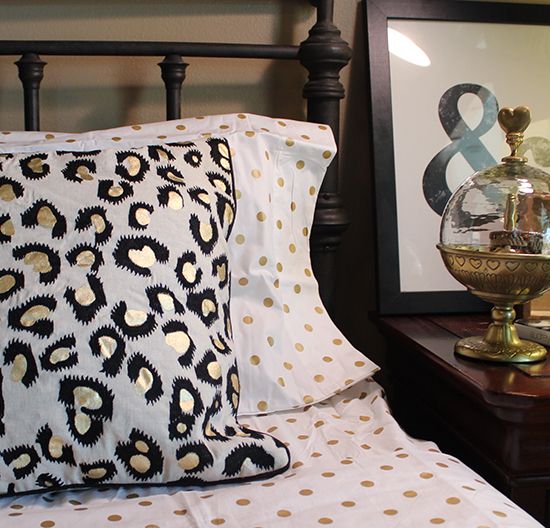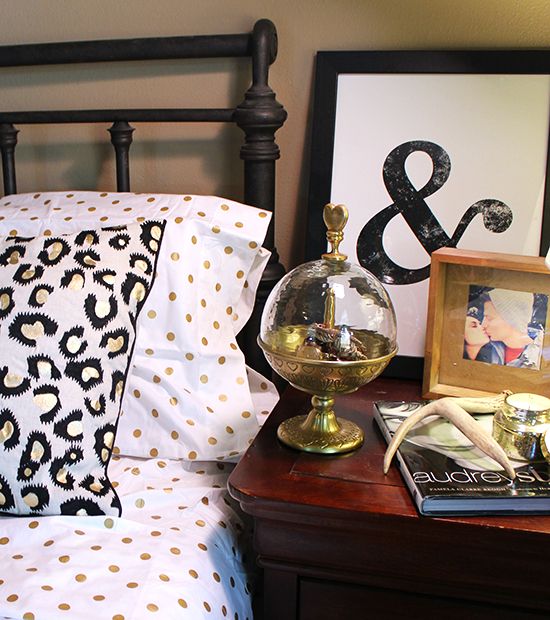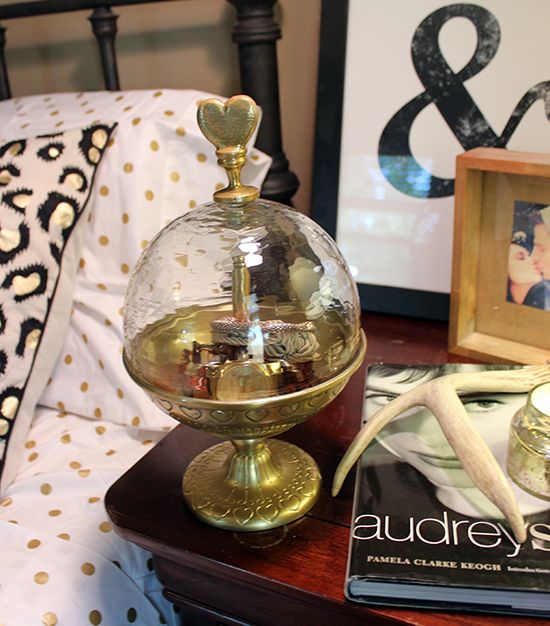 Shop the Post:
How would you describe your interior design style? Has it evolved over the years?
xoxo, lauren