I can't even tell you how excited I am for the start of college football season this weekend. I never thought I'd be a crazy football fan, but here I am! Some of my absolute favorite college memories involve watching the Noles play at Doak Campbell Stadium (and that was WAY before we were National Champions)!

Lucky for me in Tallahassee gamedays mean dressing up- not just in your favorite sports team's t-shirt, but glamming it up for gameday in your team colors. It's a southern thing, I hear ;) You better believe I will be watching my Seminoles play this weekend in all garnet & gold... literally the most excited person in Wisconsin.

Florida State Seminole ladies, you're in luck. I've rounded up some gorgeous garnet & gold for your gameday style: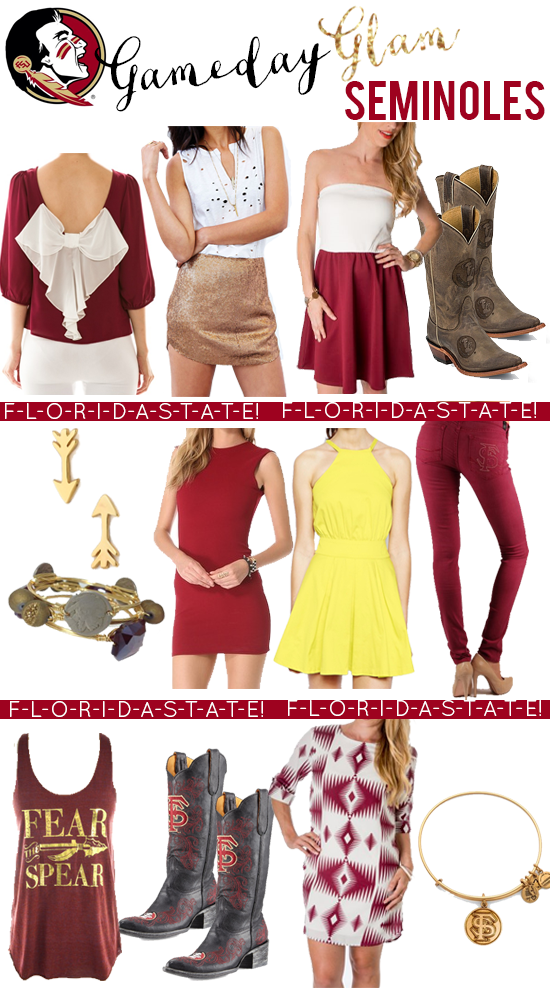 Shop the FSU Seminoles Looks:
Are you a college football fan too? How do people dress for watching your team play?
xoxo, lauren