Last week I got an invitation for a special bra fitting event at
Kohl's
. Truth be told, I've always heard that statistic that "80% of women are wearing the wrong bra size" but was pretty sure I was one of the 20% who had it right, but I thought I'd put my trust in the experts.
My bra fitter completely surprised me when she told me I should be wearing a cup size smaller than the bra I came to the store in. I told her I'd have to see it to believe it. We tried on quite a few different styles, band widths, and cup sizes.. and she was right. I ended up with a super flattering bra in a smaller size than I thought I was, and full faith in bra fittings.
There's nothing like wearing a bra that fits well to make you feel confident and beautiful. I picked up this coral colored dress from the ELLE collection at Kohl's while I was there to go with my new bra and left the store feeling like a whole new woman!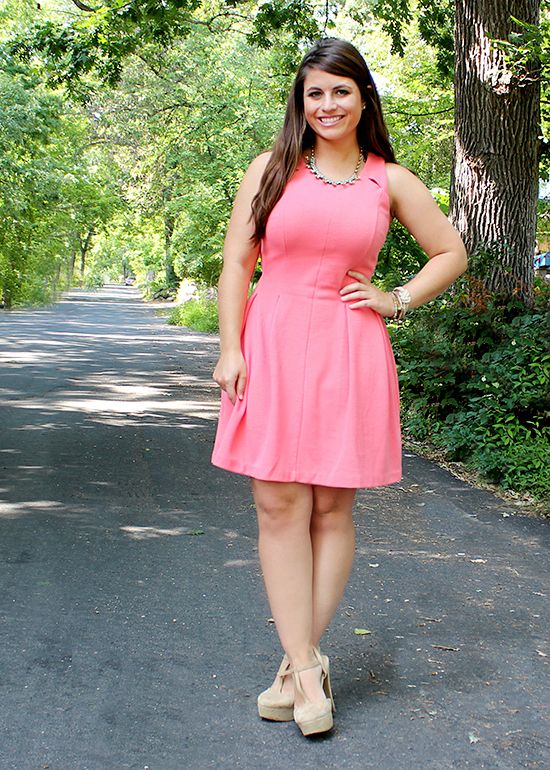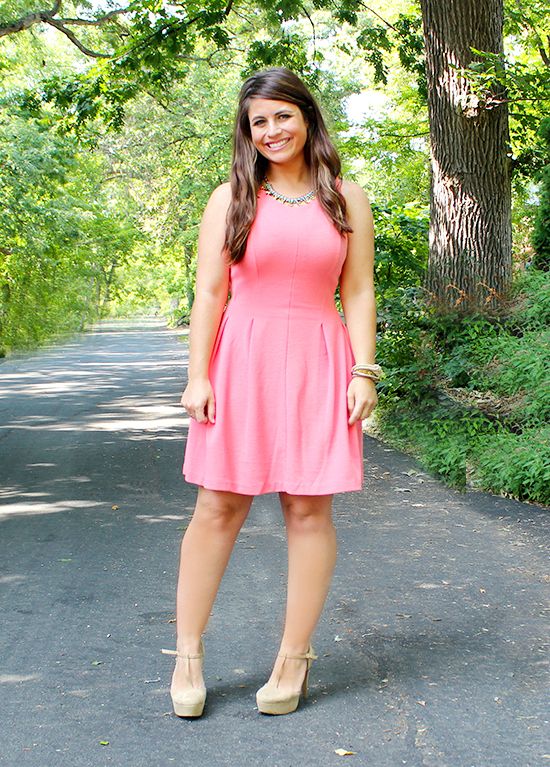 I definitely feel my most confident when I'm wearing a colorful fit & flare dress that highlights all the right places- and the perfect bra is key to making this look come together!
Check out my guide below to find the perfect bra for any occasion or outfit:
Stylish Support | What to Wear When:
Kohl's
is hosting bra fitting events across the country through Aug 22nd. Even if you can't make it to an event, check out the site to help you
find the perfect fit & style
! There's definitely something for everyone- and every outfit!
Have you ever had a bra fitting before?
xoxo, lauren
Disclosure: This post was sponsored by Kohls, but all opinions & thoughts are my own!