Today I'm so excited to be teaming up with a fellow entrepreneur, Courtney at
Simply Radiant Events
! I'm pretty sure she loves throwing a great party as much as I do, so she's here to share 5 Event Trends that she's loving right now (& I have to say I'm obsessing over all of these too). Take it away Courtney!
Just like interior design and fashion the event planning world is ever changing. From décor to themes and weddings to corporate events each season and each year it creates new event trends.
Here are 5 event trends that Simply Radiant Events is seeing and loving.
1. Marquee Signs
Marquee signs are fun for all types of events. For weddings you see the couple's initials or the word "love". For sweet 16 parties you see the birthday girl's name and corporate events it is the company name. Whatever your event marquee signs are fun and make a great focal point to any room.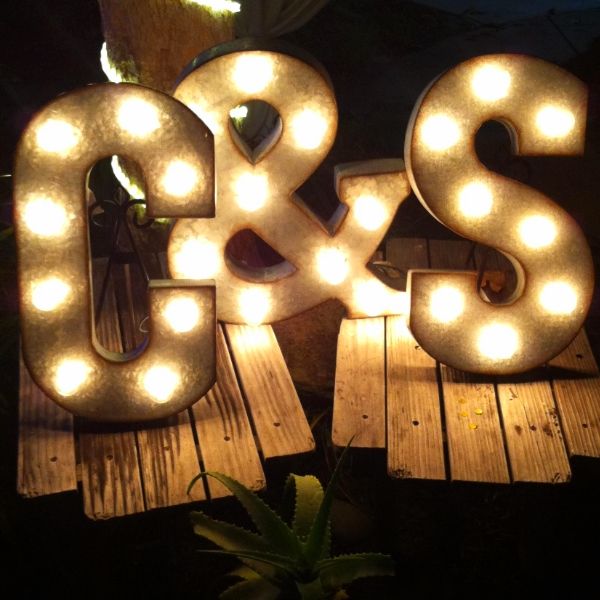 2. Rustic Modern Chic
The fun combination of metals, mercury glass, wrought iron and mirrors combined with mason jars and exposed wood furniture create a rustic, modern and elegant feel to any event. It may be a mouth full to say, but the combination of rustic modern is trending right now!
3. Shapes patterns, fibers and textures
Patterns, geometric shapes, florals, wood pallets, burlap, rock and plants are blended together to make an awe inspiring event. Other texture items used are tweed and leather help provide an extra pop to any event.
4. Home Décor
Common home décor elements are infused into events; seashells, pearls, pinecones, clocks, crystals and decorative spheres are perfect for finishing touches. Wooden crates with flowers, mason jar filled with drinks and pictures are also intertwined.
5. The Element of Surprise
Planners keeping up with the trends have learned that an element of surprise is something that really makes an event. Each event should be unique to the person or couple hosting the event. What would your element of surprise be? Cupcakes instead of a wedding cake? We say, yes!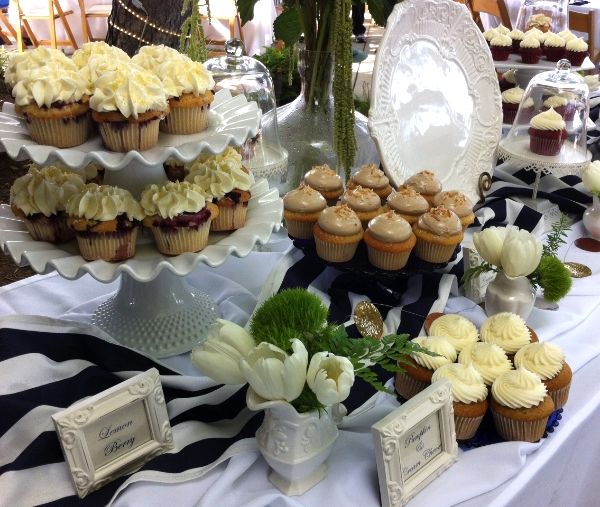 Events from the beginning of 2014 are completely different than the events that will round up the remainder of the year. We will see the incorporation of new elements and twists of old favorites, such as vintage.
What do you want to see for 2015?

xoxo, Courtney
About Simply Radiant Events:
Simply Radiant Events is a Southern California based premier full service special event planning company and boutique events public relations firm. We are one of a kind with combining both an event planning company and PR firm in the luxury wedding, events and lifestyle industries.
About Owner Courtney Lutkus:
The California State University, Fullerton grad with a Public Relations degree is a regular writer for @HomeIN Magazine on planning tips for the upcoming seasons. & co-wrote Your Wedding Sorted, a book about helping brides plan their wedding. If you are looking of an event planner, wedding planner or Public Relations specialist in Southern California look no further than Simply Radiant Events.