I don't know if my readers know this about me, but I was born &raised a Green Bay Packers fan! Though I am a fairly new Wisconsin resident, my mom was born & raised in Wisco- and I've been coming up here since I was a kid. Take a look in the family scrapbooks & you'll see all of the Packers floats we built for the annual 4th of July parade in the Northwoods! I never imagined I'd actually be living here (& loving it so much).
I'm never one to sacrifice style to represent my favorite football team. Thankfully, the new collection of
NFL Apparel
is sporting some serious style. The fashionable new pieces go way beyond game day and football season with trendy silhouettes,embellishments & graphics.
I'm showcasing my Green Bay Packers style as a part of the NFL Fan Style Campaign!
What I'm Wearing:
Green Bay Packers G-III Holy Sweatshirt -
NFLShop.com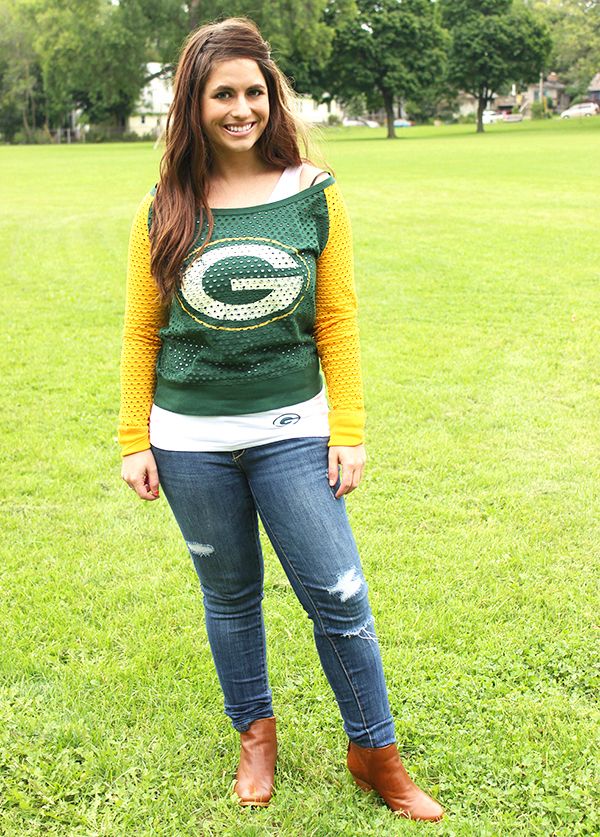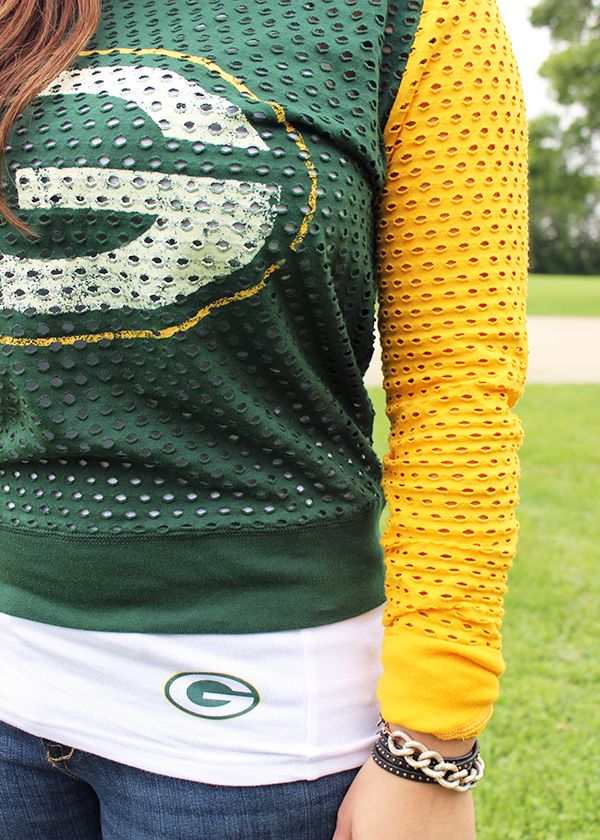 It's so fun combining two of my favorite things- fashion & football in today's outfit post! I think I've given myself an unofficial mission to be the chicest Cheesehead. Check out
NFLFanShop.com
- they have all of for your fashionable football gear - no matter which team is your favorite!
Are you a fellow fashionable football fan? What team do you cheer on?
xoxo, lauren
Thank you to NFL Shop for sponsoring this post. All opinions are own (I LOVE football!)