Cozy socks & a good read in bed, is there any better way to spend a morning? With all of the gloomy fall weather we've been having there really isn't any more perfect pairing. Thankfully, my friends at
Odd Sox
make lazy mornings that much better with their statement making socks!
Check out my cozy weekend snaps and a few q&a's with the founders of
Odd Sox (
who just so happen to have graduated with me & are totally killin it in the fashion biz).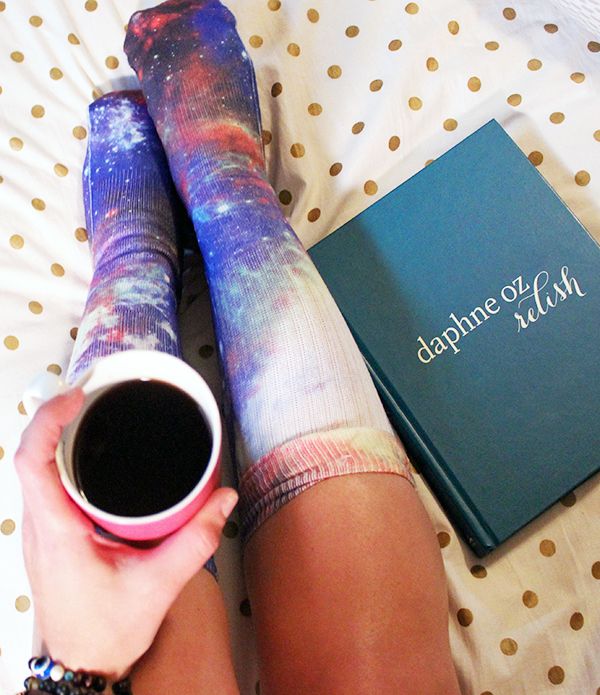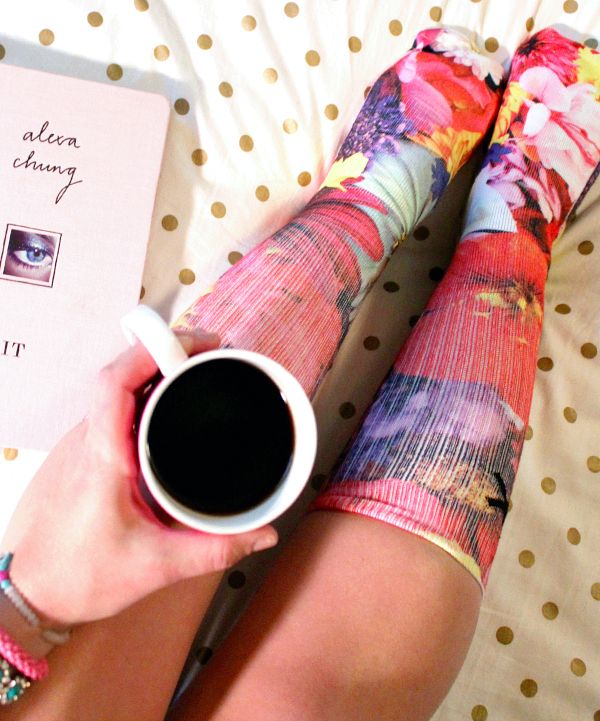 Socks:
Odd Sox Bouquet Sox
| Book:
"IT"
- Alexa Chung
I love how much character these socks have. Slipping them on seriously brightens your day. Now for a few words of wisdom & entrepreneurial know-how from Odd Sox. I love that they know how to break the mold- their motto is "Always stand out, be ODD"!
My ODD Sox Picks- love the vibrant photo-real prints:
How did Odd Sox get started?
Started in December of 2013 with the simple goal of bringing real fashion to sox.
What's been your proudest moment so far?
Seeing our parents excitement through the process. We've been working on ideas since we were kids and now that one has come to fruition, the joy of our parents fully realizing that we have a unlimited potential with our future is amazing.
What advice do you have for someone wanting to launch their own business?
Prepare, research and invest in yourself. All the resources you need to create a business are around you, you just have to invest into yourself to figure out how to access and use them to get to your end goal.
What's next for Odd Sox?
Odd sox is poised on becoming the leading sock brand in the world. We will be expanding our product line in 2015 by introducing kids, women's, performance and other innovative sox that will set the standard our industry.
I love seeing friends & peers chasing their dreams & doing big things & making the world a little more colorful in the process!
xoxo, lauren