I had the pleasure of enjoying a whirlwind trip to Florida to watch my Seminoles play over the weekend (thanks Dad)! Driving back home from the airport in the first big snow of the season was not so enjoyable. It really does make the perfect backdrop for outfit pictures though and puts me in such a holiday mood! Today I'm showing off another holiday look in the "Headliner" dress from
Shabby Apple
!
The teal shade of this dress is the perfect jewel tone hue to be dressed up with accessories. You can still wear those strappy heels with tights in the winter to keep from freezing. I adore the pop of color with these bright magenta strappy heels. You can't tell here, but the heels are actually covered with colorful glitter. I paired the outfit with a jeweled clutch that I scored thrifting a while back. It has a major old Hollywood feel & I love the sparkle- especially this time of year.
When looking for the perfect holiday dress, black & red is classic, but jewel tones are a great way to switch it up. I love hues of emerald, teal, magenta & royal blue paired back to metallic. Don't forget the bedazzled bags & sparkly accessories to complete the look. It's way to cold in Wisconsin to go sans tights, so a pair of fleece lined black tights has quickly become a wardrobe must-have for this Midwesterner!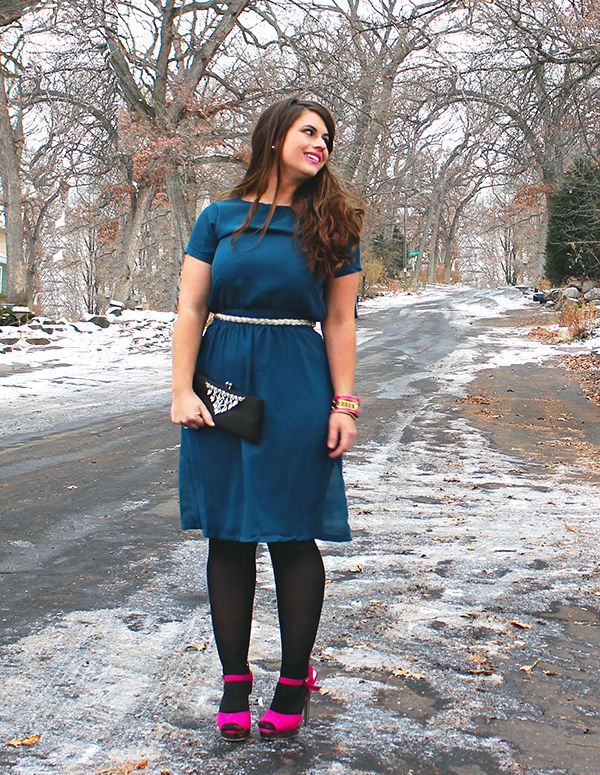 What I'm Wearing: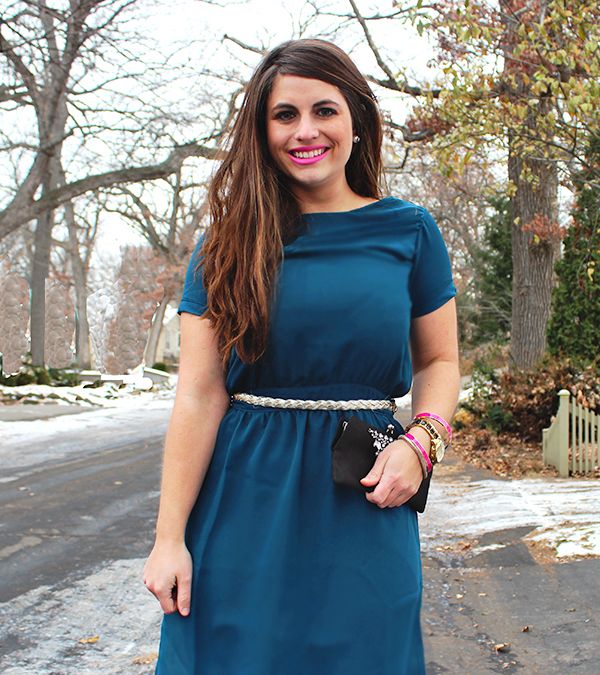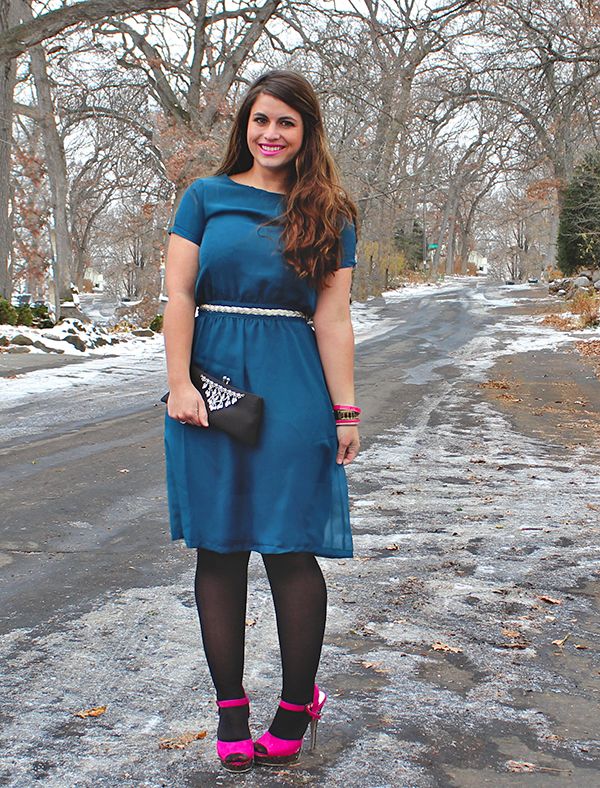 This dress has a higher boatneck style & an A-line style that looks fabulous on everyone. It has a nice defined waistline that I accented more with a gold belt. It was super comfortable and honestly- one of those dresses you slip on and just wanted to do a little twirl in!
I'm so excited for this holiday week! I'm still trying to select dessert I want to make for Thanksgiving and am picking up a few last pieces to decorate our place for the holidays, post- turkey day. I also of course will have to find the perfect holiday outfit for dinner.
Check back throughout the week for great gift ideas from a few of my favorite brands, peeks at my holiday décor & don't forget to check out my
pinterest board
for tons of gorgeous gift ideas under $50!
What are your plans this week besides Thankgiving? Shopping? Decorating?
xoxo, lauren