If you've learned anything about me in these past seven years of La Petite Fashionista it's that I'm a sucker for sequins & affordable fashion. So, this sequin chevron tunic from
PureLux boutique
hits all of the high notes for me. I never thought I could pull off the tunic look but this top is the perfect amount of drapey. It's so so comfy & the sequin embellished sleeves are a great splash of sparkle!
Check out
PureLux Boutique
for some trendy & affordable fashion finds and to help support small biz during the holiday shopping season! Each piece in the shop is bought in limited quantities so there's always new trends in the store! I also have the
bow headband
& J.Crew lookalike
herringbone vest
on my Christmas list.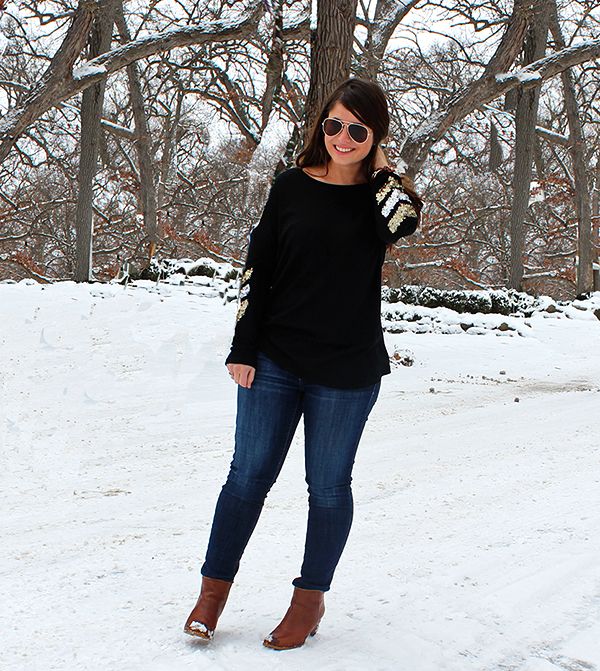 What I'm Wearing: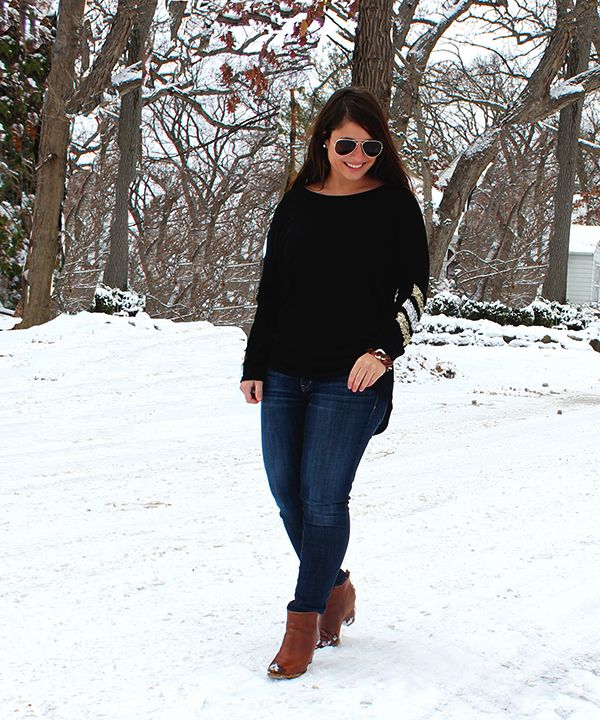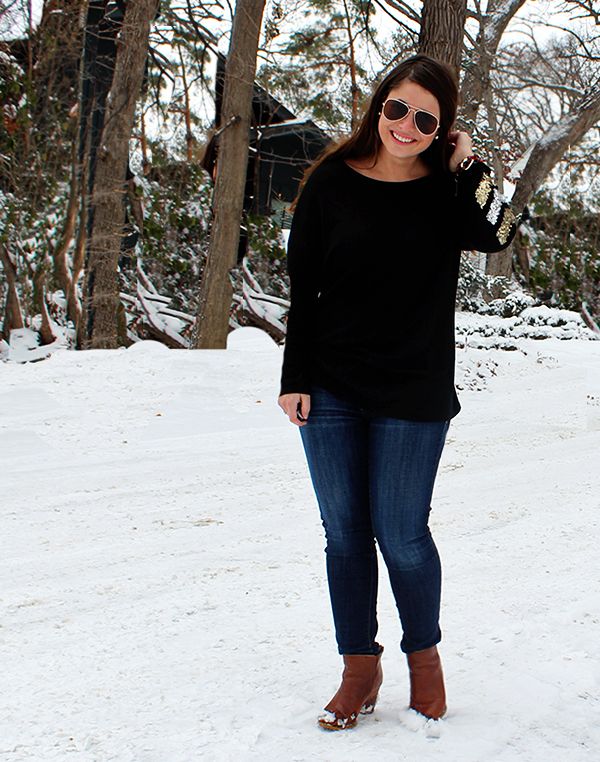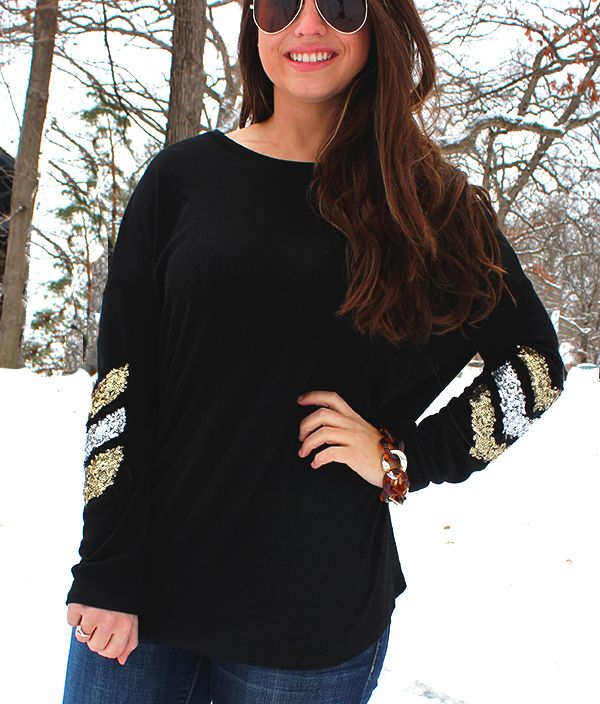 This evening I'm heading over to my boyfriend's family for Thanksgiving festivities. I'm thinking it will include lots of brandy slush, scrabble & perhaps some playing in the snow. I'm making a
pumpkin nutella pie
& I can't wait to see how it turns out.
Be sure to check back on Friday morning for a round up of the best Black Friday & Cyber Monday deals & my stylish picks under $50 from all of them!
PureLux Boutique is offering 20% off
everything on their website during Black Friday so be sure to check out all of the gorgeous finds!
xoxo
,
lauren