A few months ago I got an email from the People's Choice Team about working with them on a video showing how to get the looks of favorite celebrities for less,
#FashionFOMO
! As you know I'm all about looking stylish on a budget so I thought this project was absolutely perfect for me. I'm so thankful for all of the awesome opportunities blogging has brought me! Working on this segment was a dream come true!
I chose Nina Dobrev as my celebrity girl crush- I started watching the Vampire Diaries last year & totally binge watched the entire series & love Nina's style! In my fashion segment I'm sharing how to get her look using pieces in your closet- watch the video below.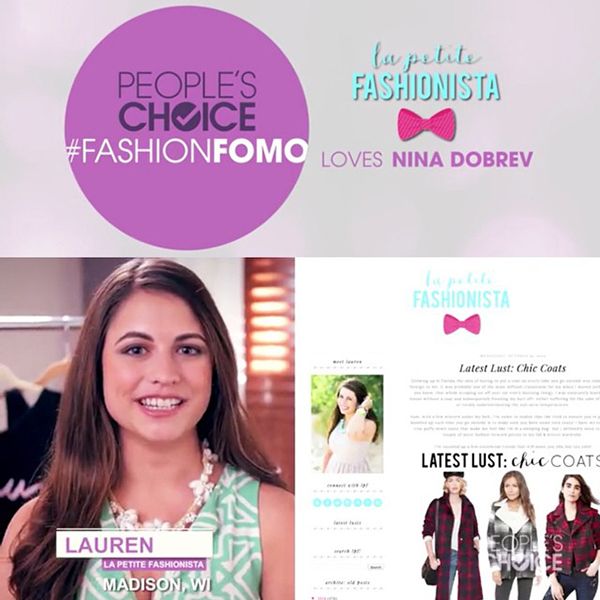 I'm so grateful for my readers and friends & family for their support! Blogging has brought me so many fun opportunities and this has to be one of the coolest! I had so much fun filming around Madison and sharing my style tips!
Thank you to People's Choice Awards for letting me take part in #FashionFOMO and the amazing film, makeup & directing team behind the video! Be sure to check out the entire article on the People's Choice
website
. I'm hoping to do more video for La Petite Fashionista in 2015!
xoxo, lauren