Today I took the afternoon to reflect on the past year and start making plans for 2015. The past year has been unexpected yet wonderful in so many ways. When I made the move to work for myself and pursue social media full time in March, I didn't know quite what to expect. Business plans written & goals set, I knew I would regret it if I never took that leap of faith.
There have been ups & downs, victories & things that didn't go the way I anticipated, but that was okay! I wanted to spend this year learning, rolling with the punches, and hustling my heart out. I'm so elated to see what the next year brings. I'm going to be focusing more on our
Social Media With Style Workshops
&
Strategy Sessions
which I'm pumped for. One of the things I realized most this year is how much I love mentoring & working with other bloggers and small business owners! I can totally understand their passion & excitement! I've met so many amazing people this year.
I snapped a few pictures as I started my planning this afternoon. I always work best in an inspiring environment- candles & coziness, some uplifting tunes & great books in case I need some words of wisdom to get me started.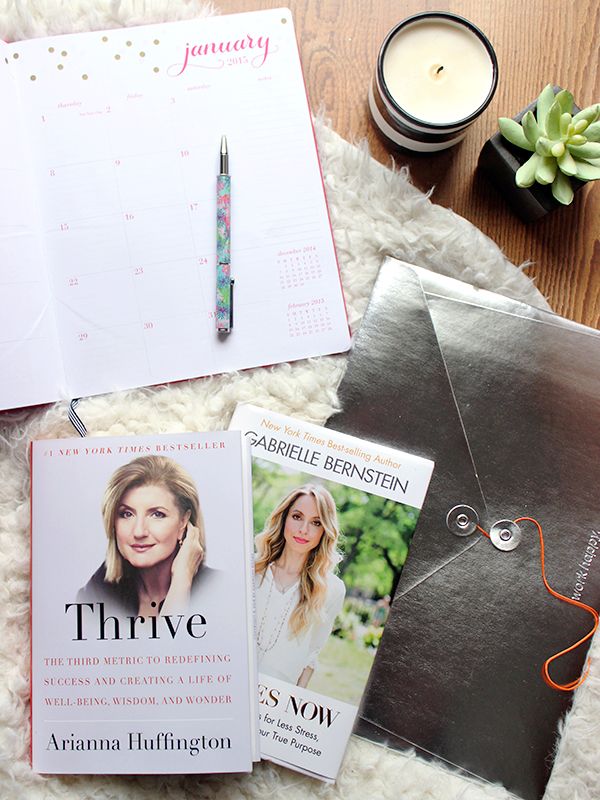 My Business Planning Inspiration:
Books:
"Thrive"
by Arianna Huffington
+
"Miracles Now"
by Gabby Bernstein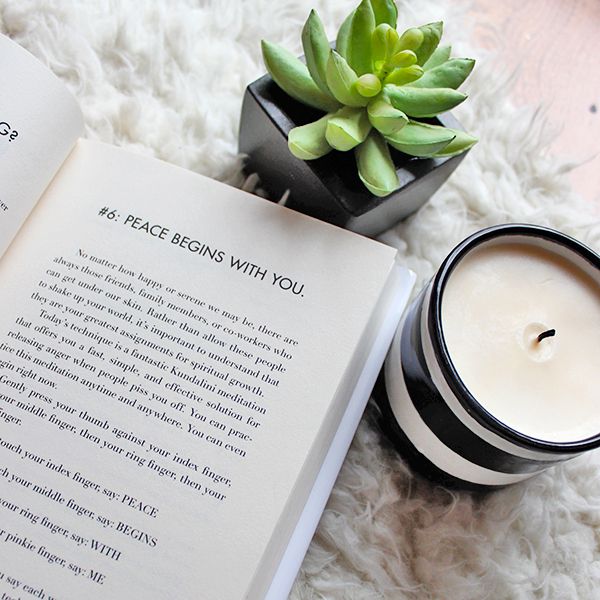 I'll be sharing more next week about my planning process and setting goals for the new year, but just wanted to get some thoughts down and get real with you. Everything can look pretty & perfect on Instagram, but behind the scenes there's lots of chaos, and messy desks & botched outfit pictures! My thoughts on the matter are- as long as I have fun with it and keep things positive, then I'm doing alright! I'm just so grateful to be having this opportunity to be doing something I love.
One of my goals for 2015 is to partner more with local brands + fellow small business owners. I had the opportunity to meet with my friend Erin, of
The Grey Designer
, for coffee last week. It was so fun talking business and bouncing ideas off of eachother. She just launched her hand poured soy candle company. They're handmade locally in Madison with unique scents, & they evoke memories of all of life's best moments. (Save 25% on any of the holiday scents with code: holiday25)!
Thank you for the support over the years & coming along with me on this fun entrepreneurial journey!
What did you learn this year?
xoxo,
lauren