I've officially found the coziest sweater ever. Since I picked up this tribal print sweater a few days ago I've been finding an excuse to slip it on. It's literally like wrapping up in a blanket - and on some dreary winter days that's exactly what I need! Just add a cup of hot coffee & I'm ready to take on the day - with joy!
This is pretty much my unofficial work from home uniform- fun graphic tee (80' bands anyone?) layered up with a comfy sweater & skinny jeans as I sit at my desk dreaming up editorial calendars and brainstorming strategies.
What I'm Wearing: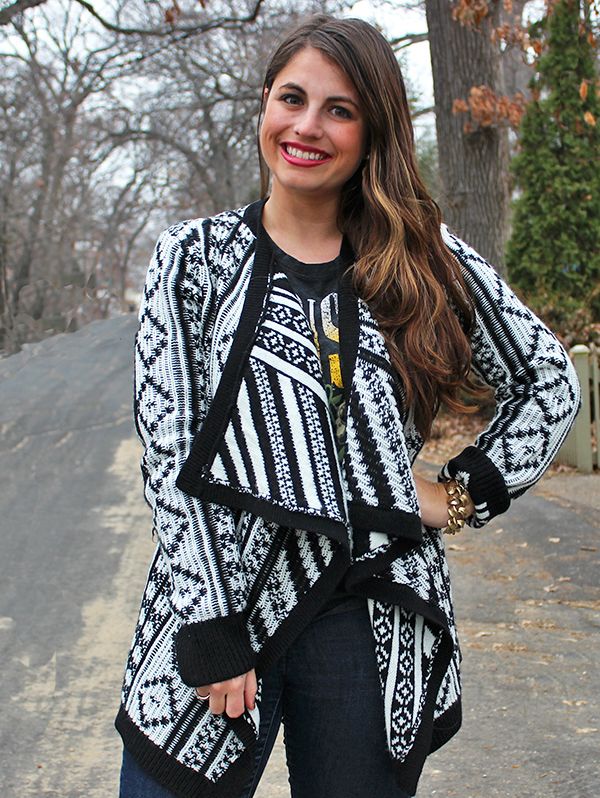 The jewelry in today's post from is
Sweet & Spark
- all vintage! Check out their site for more jewelry goodies from the 40's-70's - all treasures curated from estate sales, yard sales & more. It totally reminds me of my days volunteering at the thrift store & snatching up fun, unique pieces!
What are your favorite cozy winter wardrobe pieces?
xoxo, lauren