Putting together this Valentine's Day gift guide was probably one of my favorite curations for La Petite Fashionista. Everything's sparkly, pink, floral and full of love- how could you not adore it all?! Ladies, if your guy isn't sure what to get you, just refer him to this post!
I've picked my favorite pieces for Valentine's Day gifts- it doesn't need to be a big splurge of a gift to be thoughtful. Something small or thoughtful is just as exciting on February 14th!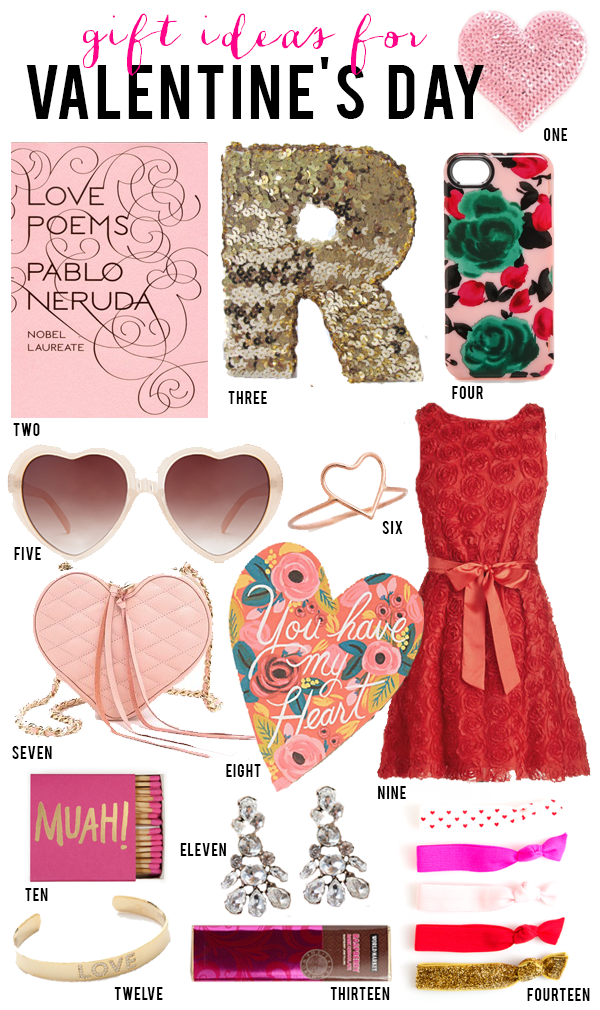 Shop the Post: Valentine's Day Gift Guide
Whether you're single or taken this year, this holiday is about more than just love from someone else, it's about appreciating all of the things you love in life! I'm all about enjoying every day with each other - whether you're on a fancy date OR spending a scrabble and wine night in!

Which is your favorite of these pretty in pink Valentine's day pieces?
xoxo, lauren