Today it snowed and snowed, and then snowed a little bit more. I felt extra grateful to be able to work from home and spend my cozy coffee break indoors. My uncle sent over some coffee beans from local roaster, Colectivo, so I've been enjoying my morning java even more these days. I'm coming up on four years of living in Wisconsin, and each snow day still leaves me watching out the window in wonder.
This is pretty much my work from home uniform in the Winter. Comfy structured leggings & chambray shirt (& of course coffee in hand). Today I felt a little more glammed up wearing a few pieces from my new Wantable collection. I'm loving this new fashion subscription box service that lets you keep what you want + send back the rest. They're also based in Wisconsin, which I adore!
Check out my cozy, snow day style & the details of what was inside my first
Wantable
collection!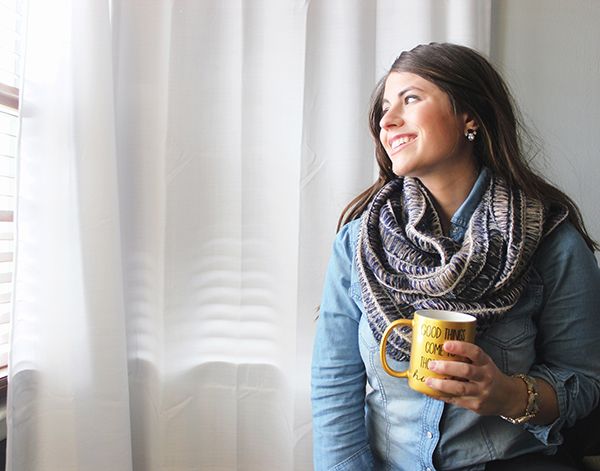 What I'm Wearing:
Chambray Shirt: Target (
similar
) | "Good Things Come to Those Who Hustle" Mug:
The Crafty Engineer
| Accessories:
Wantable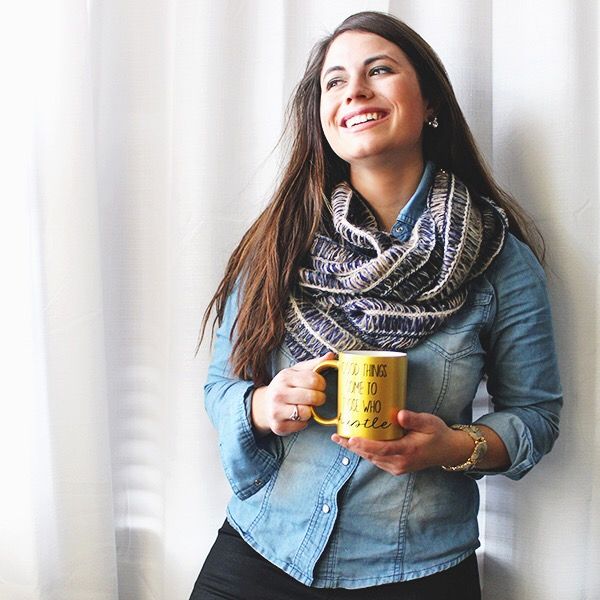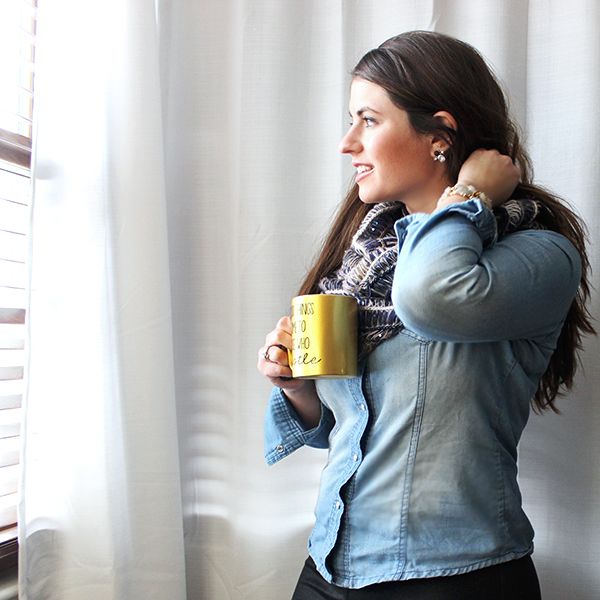 I'm a big fan of subscription services Getting a package of happy mail each month feels just like Christmas! I love
Wantable
's process- first you answer a quiz filled with 32 questions so your collection can be tailored to your personal style (I asked for glam / trendy jewelry & scarves!).
They offer monthly boxes for makeup, fitness, intimates or accessories. The best part is that you can also make returns if you're not loving your stylists picks- though I had no complaints! I received the box to review, but it would typically cost $36 for a single month's subscription.
What's inside my
Wantable
Collection you ask? 4 Glam Handpicked Accessories:
1. Jan Necklace: I love that this a statement necklace, but simple enough to wear for everyday.
2. Rebecca Bracelet: Bracelets are my favorite accessory, the neutral shade is perfect.
3. Kim Scarf: This infinity scarf was so cozy & I love the touch of sparkly sequins.
4. Kylee Earrings: These stud earrings would be just as cute with a cocktail dress as a t-shirt.
I hope everyones staying warm & cozy (and well accessorized) this Winter!
xoxo, lauren