After yesterday's post about being stuck in a hair rut, I decided why wait! I scheduled a hair appointment first thing in the morning fully committed to getting
a "lob
"! Well, my hairdresser talked me down from anything drastic- but I did get a solid 4 inches chopped off! I feel like a whole new woman thanks to a new cut. I even braved the snow to shoot an outfit post.
Is anyone else tired of wearing jeans? A haircut & floral print skirt was just what I needed to kick off this week on a fresh note!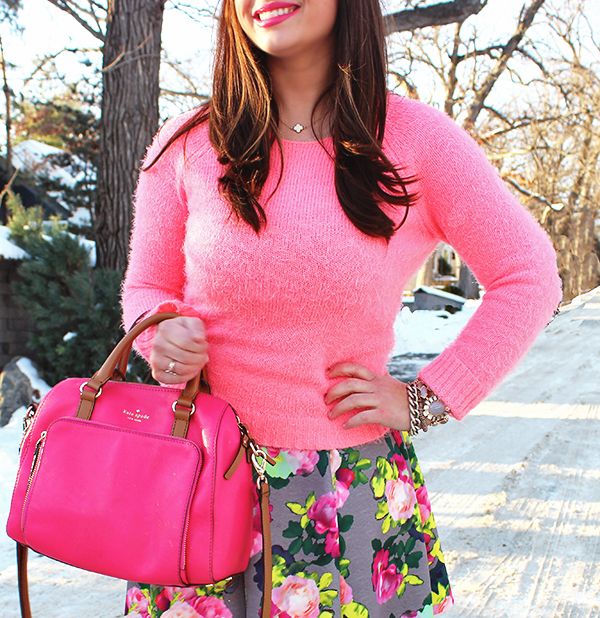 This sweater is so cozy, and the perfect gloomy day brightening hue. I wasn't sure about pairing two shades of pink together but I love the way they complement each other just like the watercolor floral print in the skirt.
Speaking of brightening your day- this Q&A on the
With Grace & Gold
site totally made my day.Head over to their blog to read about my #girlboss journey over the past year & my advice for anyone wanting to start their own business. Be sure to check out the special discount code for our next
Social Media With Style Workshop
(starting on 1/30).
It's truly such a great experience for any bloggers or small business that are wanting to take their social media to the next level and build their brand this year! If you have any questions or aren't sure if it's right for you, just send me an email- let's chat!
xoxo, lauren