I had grand visions of working from home- homemade lunches every day & daily afternoon yoga. While I've been able to keep somewhat of a balance during my work day - thanks to my handy
planner
it seems like I get so sucked into whatever I'm doing that by the time I know it it's 10 am and I haven't even eaten something for breakfast yet.
Another downfall of working from home is a full refrigerator & stove- it can be all to easy to mindlessly binge eat while you're at your computer. So, to start the new year I've been trying to round up some simple & healthy things to snack on - regardless of how busy the day gets!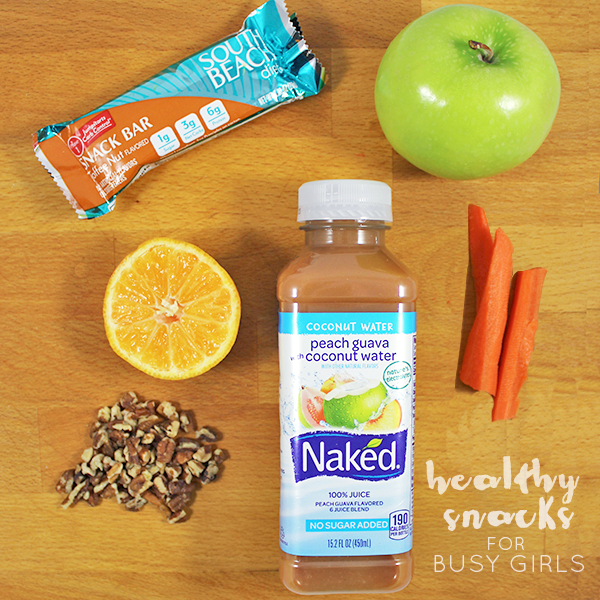 Healthy Snacks for Busy Girls:
Low in sugar & carbs and no yucky artificial sweeteners!

Granny Smith Apples: I also love dipping them in peanut butter!

Clementines: I absolutely love that you don't have to deal with seeds & they're easy to peel

Raw Nuts: I love mixing walnuts or almonds with some dried cranberries.

Naked Juice:

I'm not normally a big fan of coconut water, but it keeps this juice from tasting overly sweet. It literally tastes like a little slice of paradise

Carrot Sticks: I love dipping them in hummus as well!
Looking for more health & fitness inspiration? Here are a few books on my reading list:

What are your favorite ways to balance health & a career?

xoxo, lauren