I have always admired
women business owners
and their ambition, creativity and of course, style! I'm making it my mission this year to feature more of them and their stories. From those just starting out to business veterans - it's so inspiring to hear about their celebrations, struggles & successes. The mission statement of La Petite Fashionista is to inspire women coming into their own in their closet, kitchen & career, so I hope you can always feel empowered coming to visit my blog!
Today's
Women Who Inspire Us
post features Erin of
the grey designer.
Erin & I actually both worked in the corporate fashion world together and took the leap to start our own businesses around the same time. It's been so fun to watch her grow her brand over the past few months. We've been trying to meet up for monthly coffee dates to talk about business and get feedback from each other. It's so awesome being able to support one another on their business journey.
Erin has always had killer style and fashion know-how, so I knew her product line would be just as gorgeous! The Grey Designer is a lifestyle brand featuring candles hand poured in Madison, WI. The scents are artfully blended with names like Damsel & Cozy Cashmere and evoke the happiest of memories. In fact, I have one burning in my office right now and it's amazing.
Erin took the time to answer a few questions for me about her business journey & new line.

LPF: What made you decide to start your own business? Where did you get the inspiration to start The Grey Designer?
Erin: I love creating my own ideas & making them come to life. When I was looking to start my own business I took into consideration everything I love, and wrapped them together! I love planning, styling & I have a flair for home decor.
After years of working in the fashion industry & having such an ever - growing passion for it. I thought it was a great time to create my own brand & bring a new concept to the home decor & the tailored event industry throughout the United States. I chose my signature gray & ivory label based on my love for the color gray. I wanted to create a chic & sophisticated design and thought gray would be the perfect balance.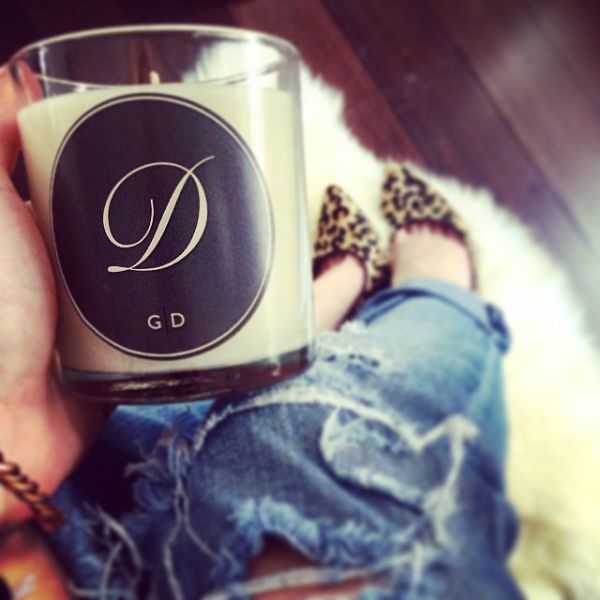 LPF: Who have you designed the grey designer for?
Erin: The grey designer was founded on evoking my greatest memories through scents such as the smell of the Weekend at The Farmer's Market, an evening in with your favorite Cozy Cashmere sweater, a Lazy Sunday & Damsel because every girl has her signature scent/perfume!
These scents are almost like a gateway to a beautiful memory. I created the grey designer for people like yourself & I, the everyday fashion oriented girl or guy that loves beautiful scents, memories, and who wants to bringing an elevated style into their home or next tailored event!
LPF: What's your proudest business moment?
Erin: My proudest moment was when I sold my first candle, I was so excited that my brand
resonated
with someone and I knew I was on the right track.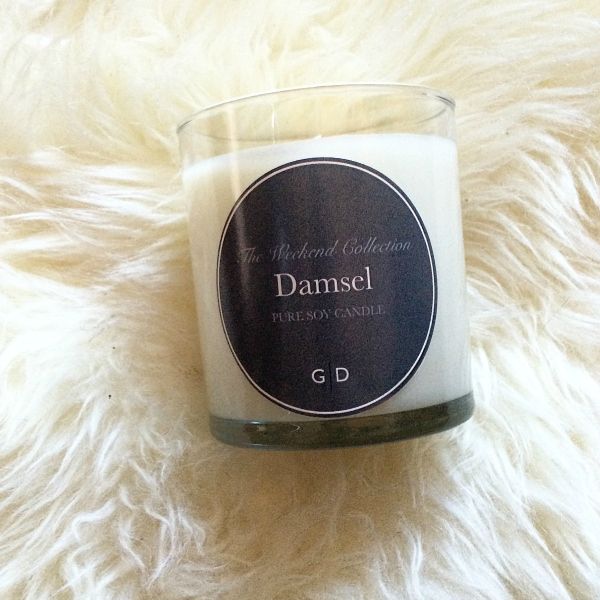 LPF: What are your favorite resources for keeping your business organized?
Erin: I think organized chaos is a better way of describing it around the grey designer office!
LPF: What makes the grey designer unique?
Erin: The grey designer candles stand out for their dreamy fragrances like Damsel, & Cozy Cashmere. Another point of difference is that you can personalize the candles. They make a perfect gift for someone, a wedding favor or center piece or a treat for yourself! With options like the Monogram Collection, Mr. & Mrs, Names, the possibilities are endless. Feel free to email me for personalized requests.
Have a question for Erin? Leave a comment below.
xoxo, lauren