It's no surprise that I love Instagram (
let's connect
!). It's one of my favorite places to curate all of life's little moments in between blog posts. Though I absolutely love writing blog posts for La Petite Fashionista sometimes I just love the simplicity of Instagram for capturing colorful glimpses of life. I wanted to give a quick update and share my favorite images from the past month.
I have a quick Instagram branding tip for you as well! I've been focusing on incorporating one of my brand colors (pink/turquoise/sparkle) into each one of my pictures. It ends up creating a super cohesive (& recognizable) Instagram feed. (P.S. If you want more of my Instagram know-how, schedule a
Social Media With Style Strategy Session
with me- I have openings for March)!

I've been getting some major cabin fever working from home, so I've been enjoying spending the afternoon at Starbucks getting some work done! I loved the heart cups for Feburary.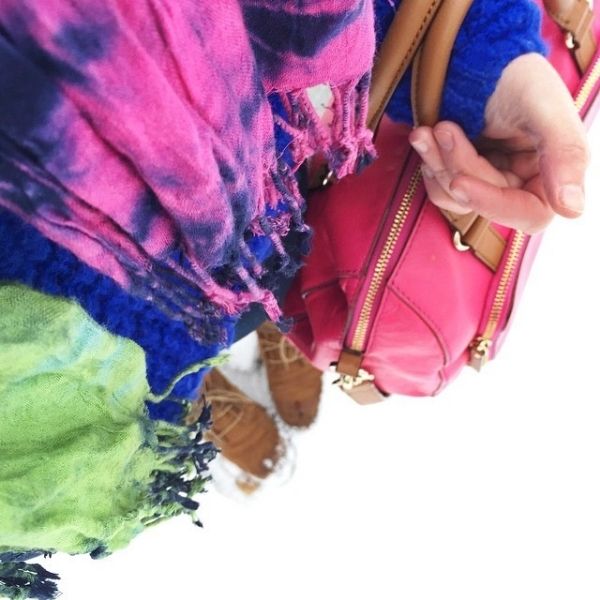 I've been trying to incorporate some color into all of my outfits to keep the winter blues away. This
tie dye scarf
& pink Kate Spade bag are the perfect
pop of brightness
!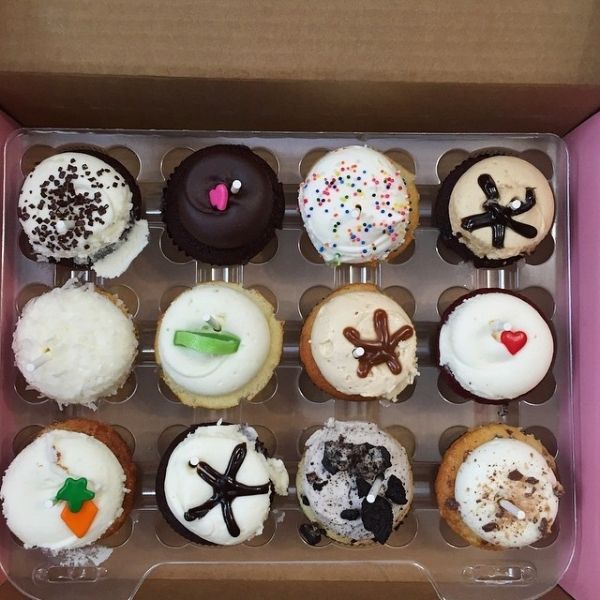 I had the happiest mail EVER this week. A delivery of a dozen cupcakes from Georgetown Cupcake from my very sweet clients,
Hera Sport
. Did I mention I love my job?! They are seriously amazing, I've been trying to savor them and so far my favorite has been the Salted Caramel! If you ever want to make someone's day, send them a
cupcake delivery
!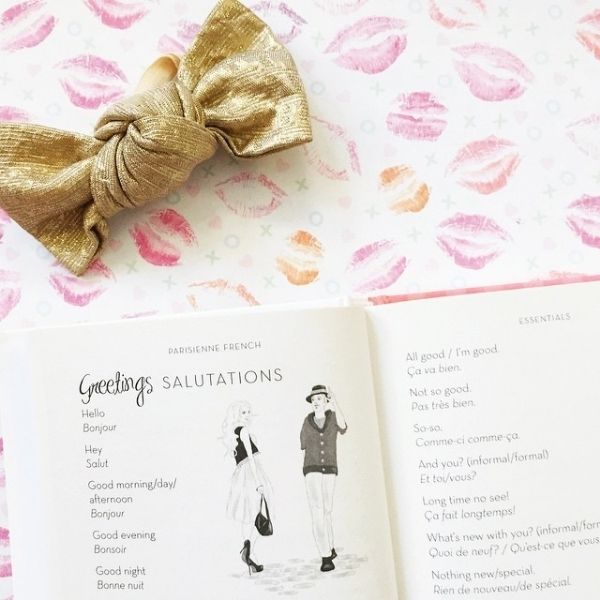 One of my goals this year is to learn more French. I took classes in high school but it's been so long. My
"Parisienne French" book
has all kinds of useful phrases & translations (and it looks super cute on my nightstand)! P.S. The bow is from
Gina Made it
- isn't it cute?!
Angie's
BoomChickaPop popcorn
is AMAZING. It's one of my favorite snacks & fairly guilt free as well. I'm partial to the Sweet & Salty Kettle Corn flavor. They also have really colorful and cute branding which of course makes me instantly gravitate towards their products.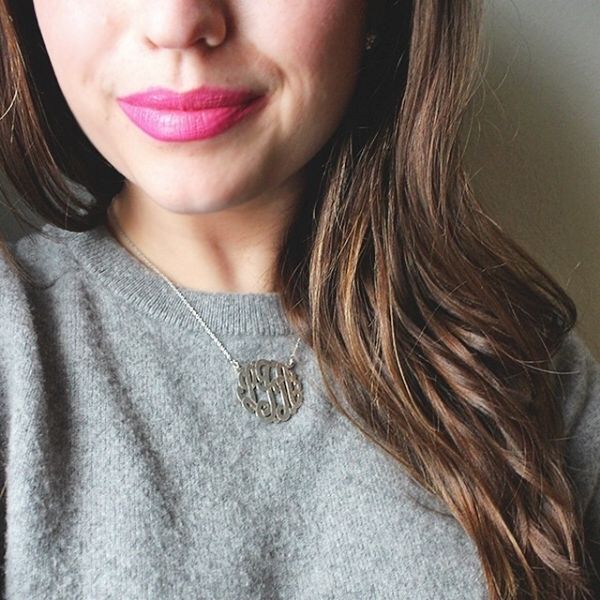 I swear I am always cold during the workday. Thankfully, my guy has a cozy cashmere sweater on permanent loan to me that I like to throw on whenever I get chilly. Even on days I don't leave my home office, I still like feeling pretty. Pink lipstick (Bare Minerals'
Moxie Line
) &
monogram necklace
have been my go-to lately.
What special little moments made up your month (& Instagram feed)?
xoxo, lauren
P.S. Did you see that I now have a
"Shop LPF"
boutique section on the site? Love a good deal? I'll be updating it frequently with my latest lusts under $50. Right now I've got a great variety of all of the pieces I'm coveting for Spring from fashion to home decor!