What you don't see behind the scenes of La Petite Fashionista is that although my Instagram pictures may look girly, bright & airy my home is anything but! I live with my boyfriend which I adore, but I've always been used to having my own space. Kyle grew up with brothers, and literally cannot comprehend the amount of clothes, makeup & books that I own/need in my life! This has resulted in me trying to keep my beauty products organized, easily accessible (& pretty).
I've also had to pare down my collection of beauty products (except lip colors.. guilty!) to keep them from taking over our room. I also am always on the hunt for ways to organize- apothecary jars, mercury glass cups, cake stands & fabric covered boxes. I wanted to share a few snaps of some of the beauty products that I can't live without & how I keep them organized.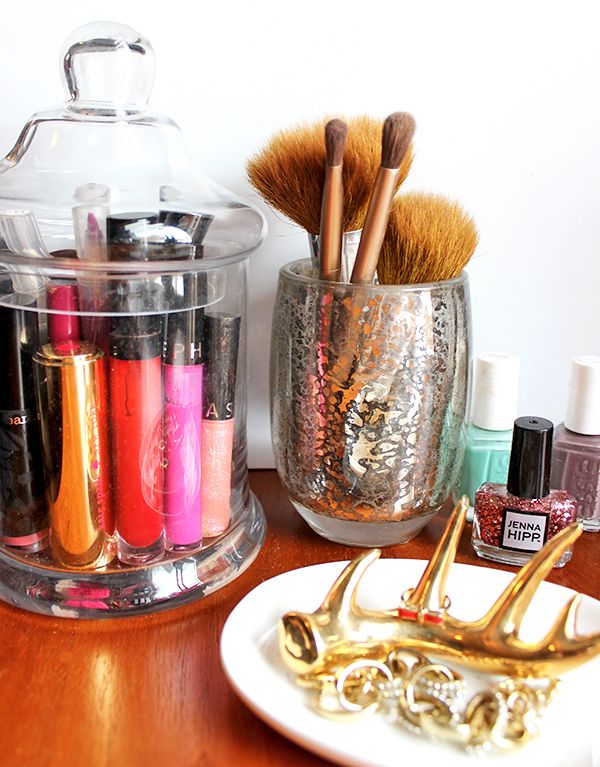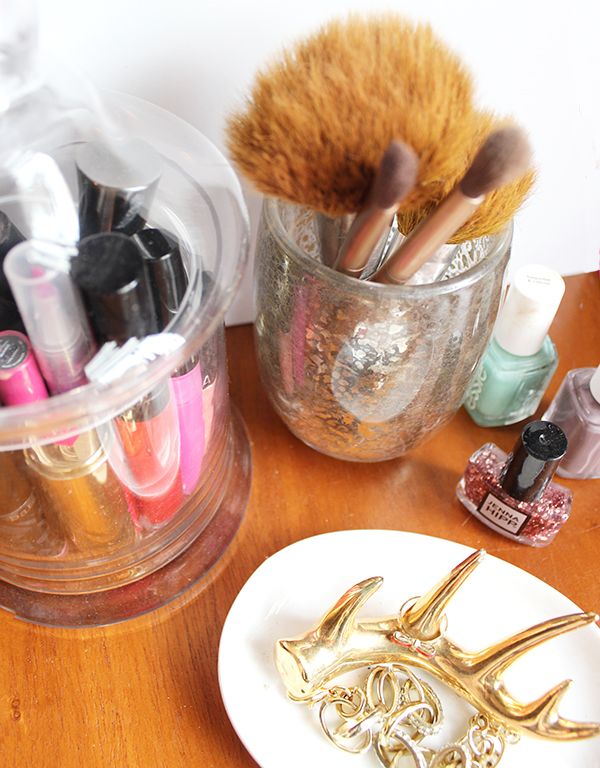 I love storing my lipsticks & lipgloss in a
glass apothecary jar
, you can easily see everything & it keeps them all together in one place. This
mercury glass cup
is actually a toothbrush holder, but it's perfect for storing make-up brushes (& oh so pretty)! I'm also obsessed with this
antler jewelry dish
for storing dainty accessories.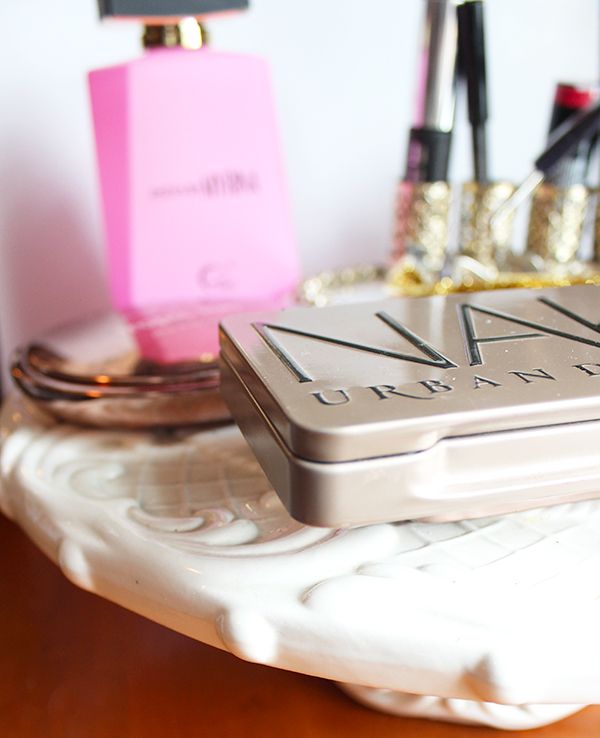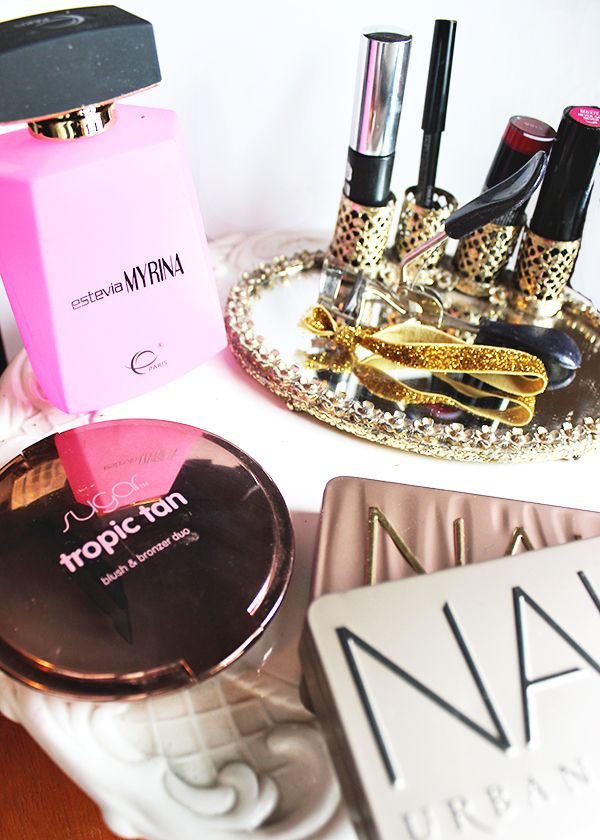 I use a
vintage cake plate
to store and display the products that I use on a daily basis. I'm obsessed with the
Naked 2
&
Naked 3
eyeshadow palettes, they're my go-to shades! I also store a couple of my favorite lip colors in a
lipstick holder
I found while antiquing. The blush & bronzer duo from
Sugar
has been giving me the perfect glow in the depths of Winter. I also have found a new fragrance from
Estevia Myrina
that I'm loving (plus, that pink bottle)!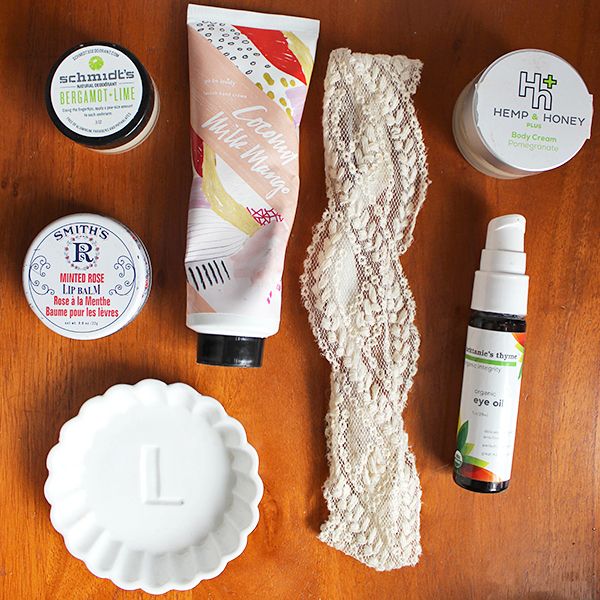 I also wanted to show off a few of the skin care products I've been using. I love using "green beauty" products when I can. The Coconut Milk Mango hand creme from
Illume
has been one of my saving graces this Winter- it has a nice slightly tropical scent. I've been trying out
Schmidt's natural deodorant
, which is hilarious- because I'm following in my dad's earthy footsteps. I also love
Hemp & Honey
body cream, I've been obsessed with their product line since I tried it out last year!
Shop the Post:

What are the beauty products you can't live without & do you have any favorite ways to organize and display them?

xoxo, lauren