You'd never know by these pictures in my pink high heels (I said I'm adjusted to the Wisconsin weather, not embracing it!) that we had a huge snow storm a couple of hours later. Like 10 inches of snow so you can't even leave the house. Sometimes a girl just needs a good snow day to cozy up inside to unplug & catch up on episodes of "
Fixer Upper
" - which is exactly what I did this weekend out at my boyfriend's family farm.
In the spirit of Valentine's Day, I knew I had to break out my heart print shirt. The big red barn coordinates oh-so-perfectly with the red hearts & it always reminds me of my Valentine!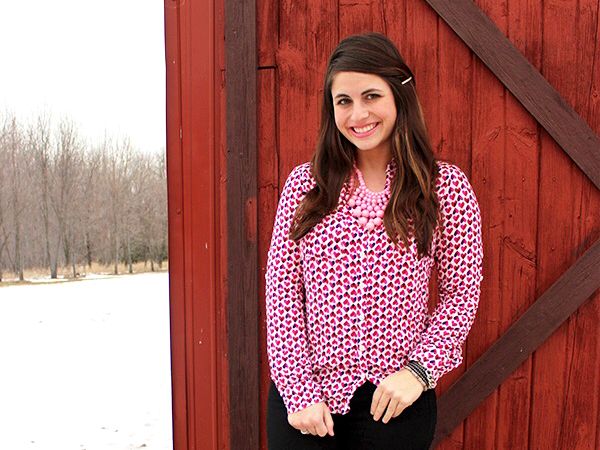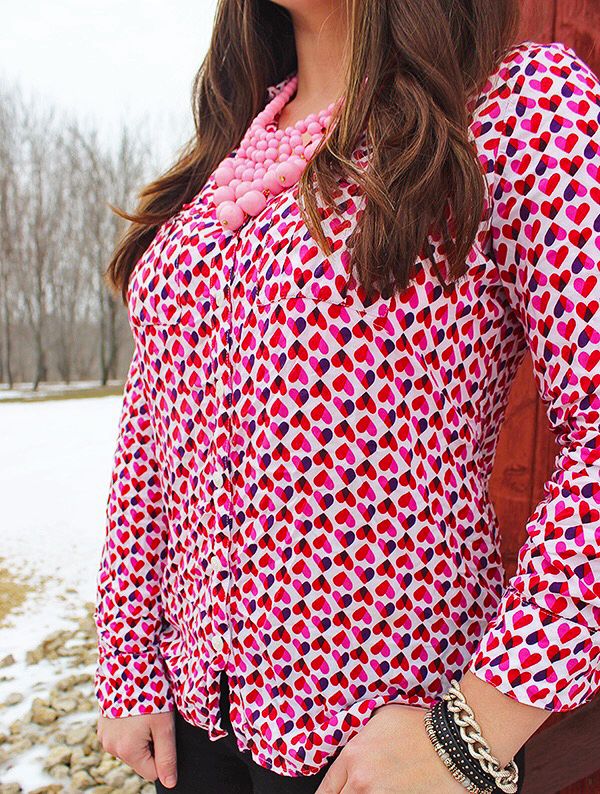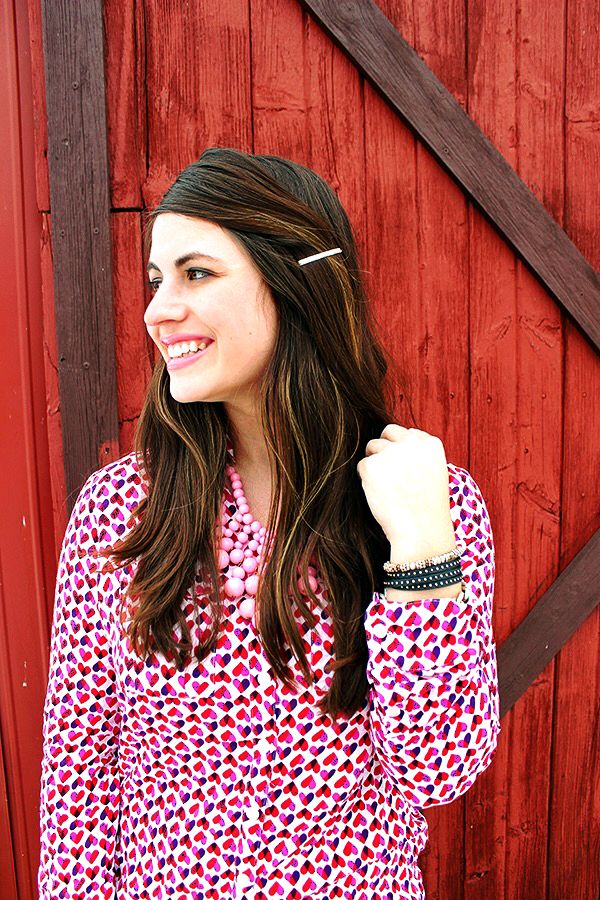 I love watching Joanna & Chip renovate farm houses & decorate with their signature style and results in my adding to my ever-growing
Rustic Modern pinterest
board. I've been doing lots of dreaming of building a home out in the country. Kyle & I have been talking about that lately, but I shall have to save that for another post!
What's captured your heart lately?
xoxo, lauren