I need some Summer in my life. Since the weather is obviously not cooperating and I don't have any tropical getaways on the calendar- I've resorted to my wardrobe (& some good
beachy tunes
& my favorite
Volcano candles
). I would still happily take a Hawaiian vacation though.
I brought a little bit of sunny color to my outfit by layering up a dip dye chambray top with a white knit sweater and coral sweater headband. Somehow it felt so right to be holding my sunset photo print clutch in the snow. Summer is a state of mind - or so they say, right? I'm sure I'm not alone when I say I'm dreaming of all things summer about now - outdoor entertaining, sundresses, cooking on the grill!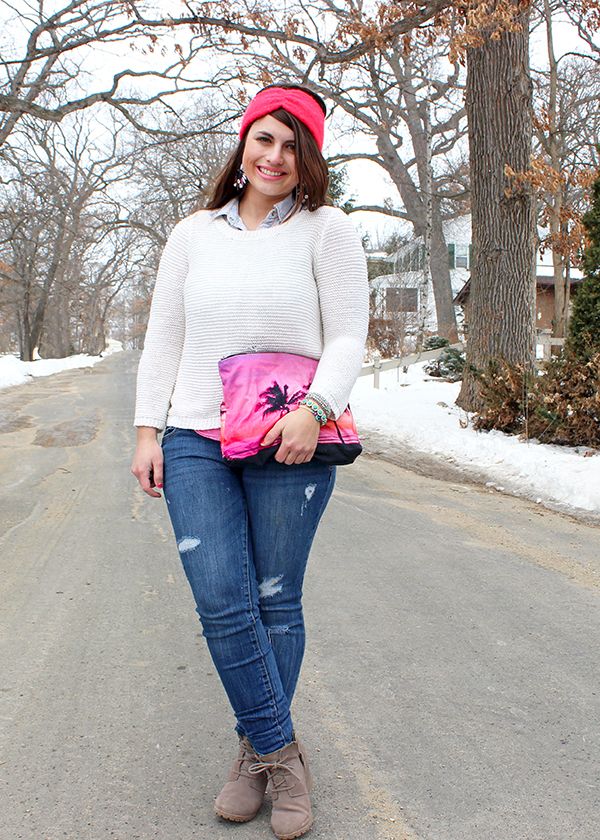 What I'm Wearing: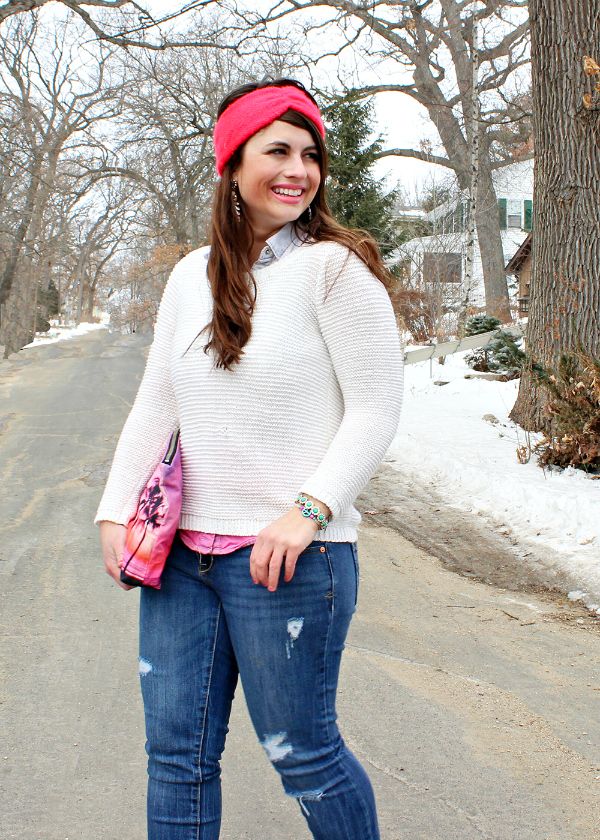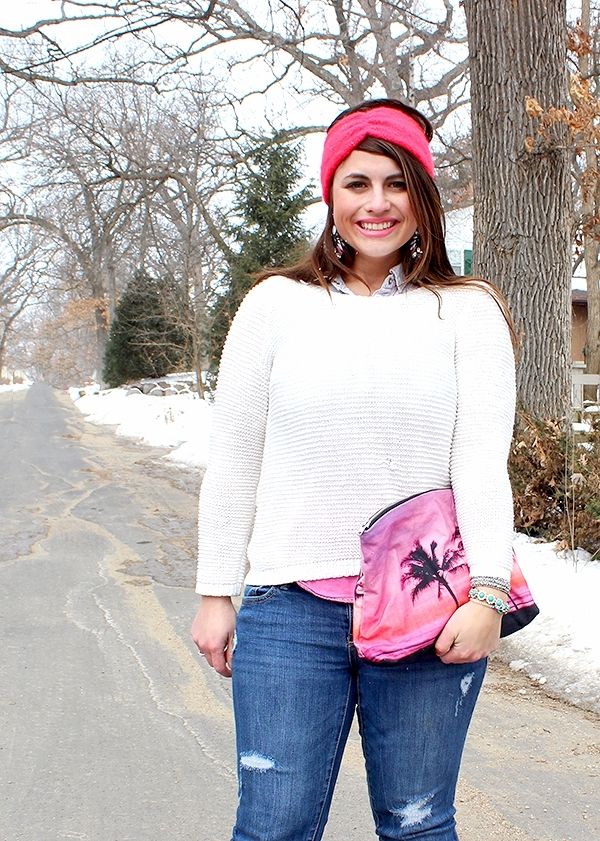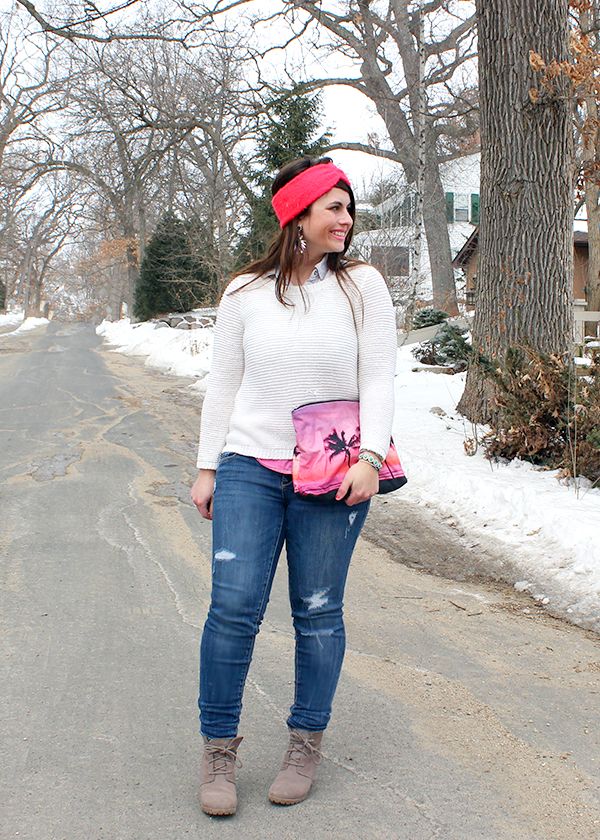 Tired of Winter? These are a few of my favorite sweaters to put you in a Summer state of mind!
How do you bring a little bit of sunshine to the Winter? I love living in Wisconsin, but seeing all of my friends in Florida with their beach pictures is giving me some serious warm weather envy right now!
xoxo, lauren