Sometimes you just need a weekend with your mama. I got to spend some nice quality time with my mom and nana this weekend, drinking coffee, cozy on the couch and listening to nana's stories. We celebrated with an early birthday dinner and our traditional carrot cake. I also went to grab coffee with my cousin who's getting ready to set off to college to impart some advice and reflect on good memories. She was sweet enough to snap some photos for me at our favorite neighborhood coffee shop.
Is it sad that when it hit the 40's today in felt like Spring?! It was the perfect excuse to break out my new pom pom fringe blouse (a recent impulse buy at Target). Also, these Lisi Lerch
turquoise tassel earrings
which I seriously can't stop wearing.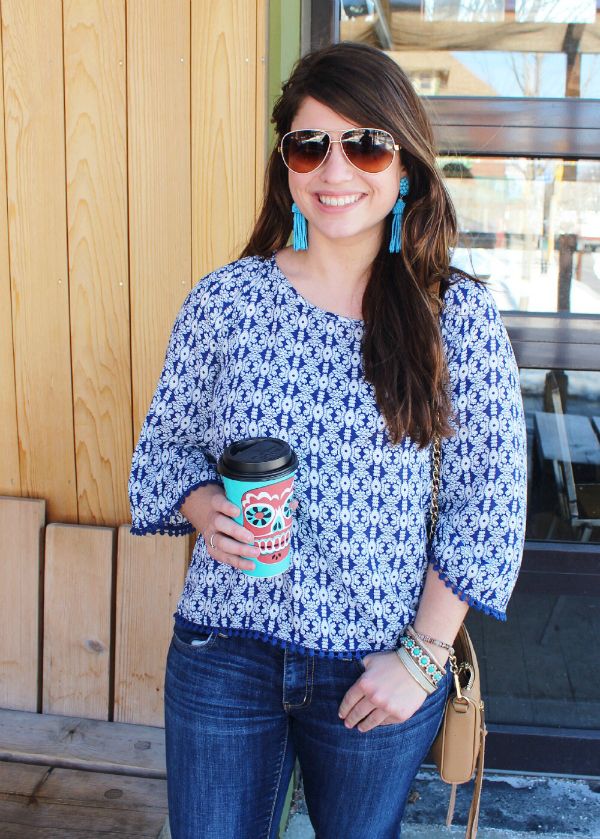 What I'm Wearing: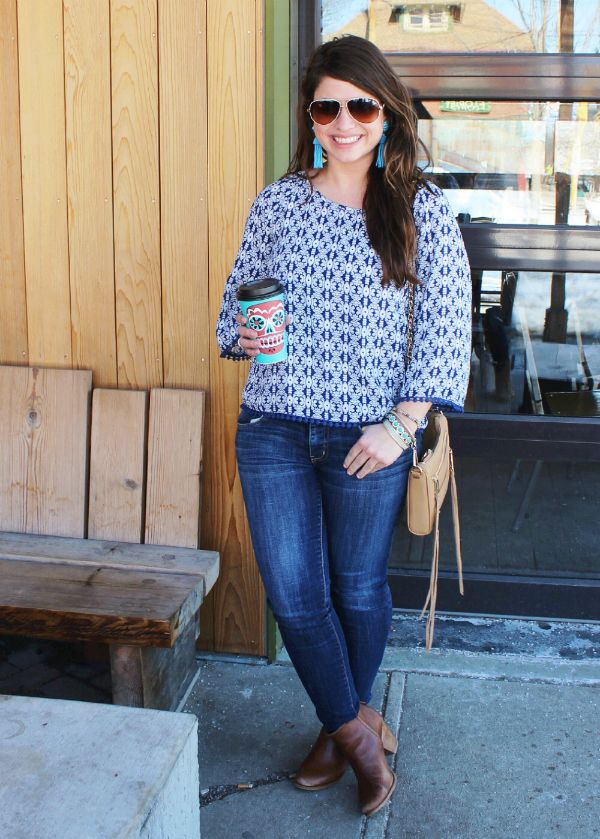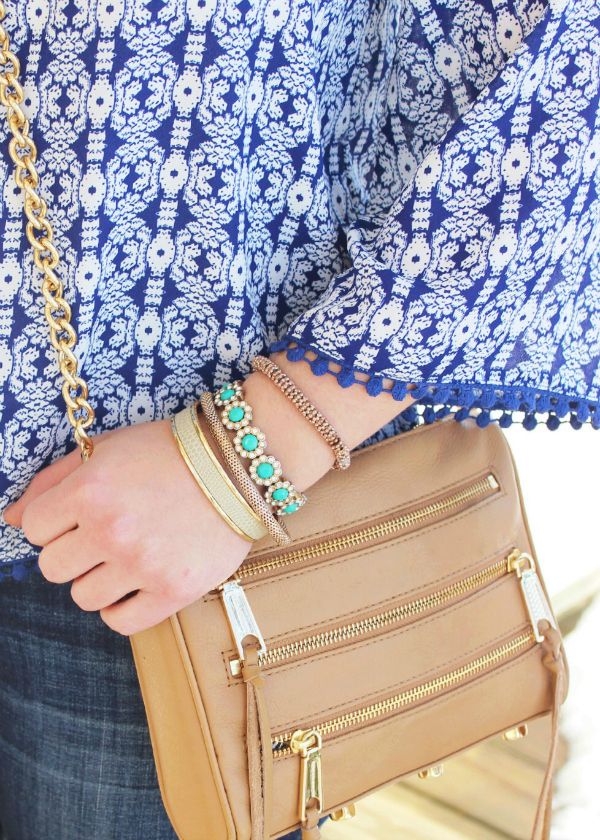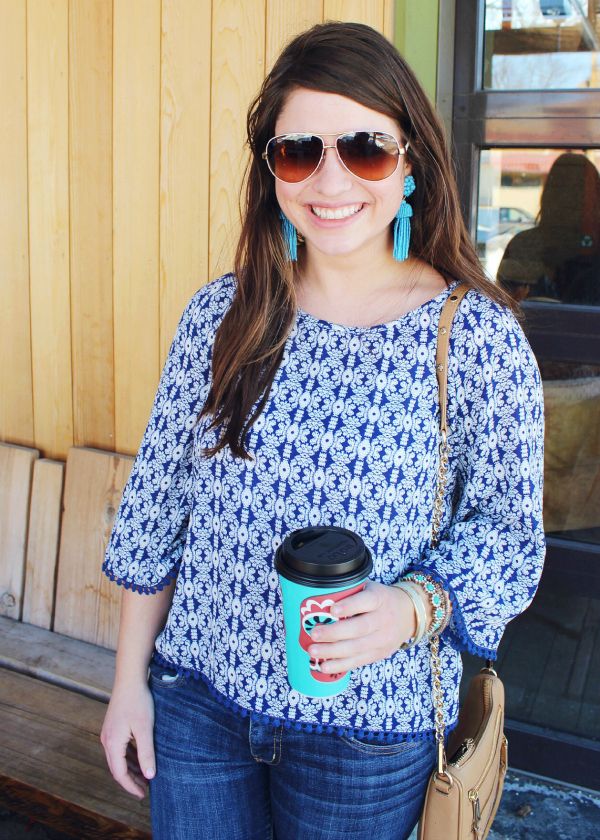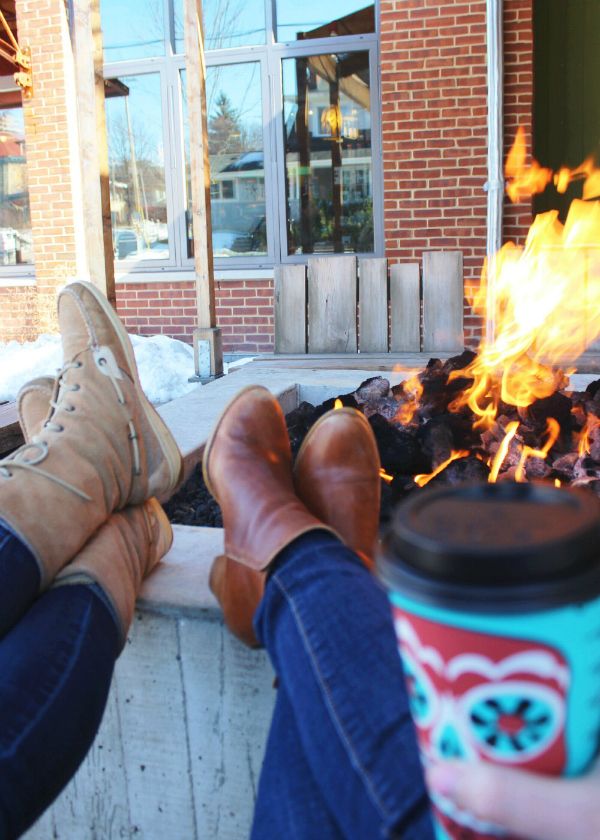 '
I'm so thankful to have such supportive family. When I typically spend a weekend working on my blog and business, it's been so wonderful to unplug and spend some quality time with loved ones. I think 26 just may be the best year yet!
xoxo, lauren