With my birthday on Saturday I thought I'd share a few of the pieces on my wish list. Though these are my latest lusts, it could just as easily be a spring break packing list. Living in Florida my whole life, Spring Break was a big deal. I had a whole drawer dedicated to bikinis. Flash forward to 2015, living in Wisconsin haven't had a spring break in years .. oh how the tides have changed!
Other pieces on my wish list? A summery fragrance, pale pink mules, gingham printed kitchen utensils & statement accessories with a pop of color. I may be turning 26, but my personal style has always been feminine, bright & full of patterns- some things never change!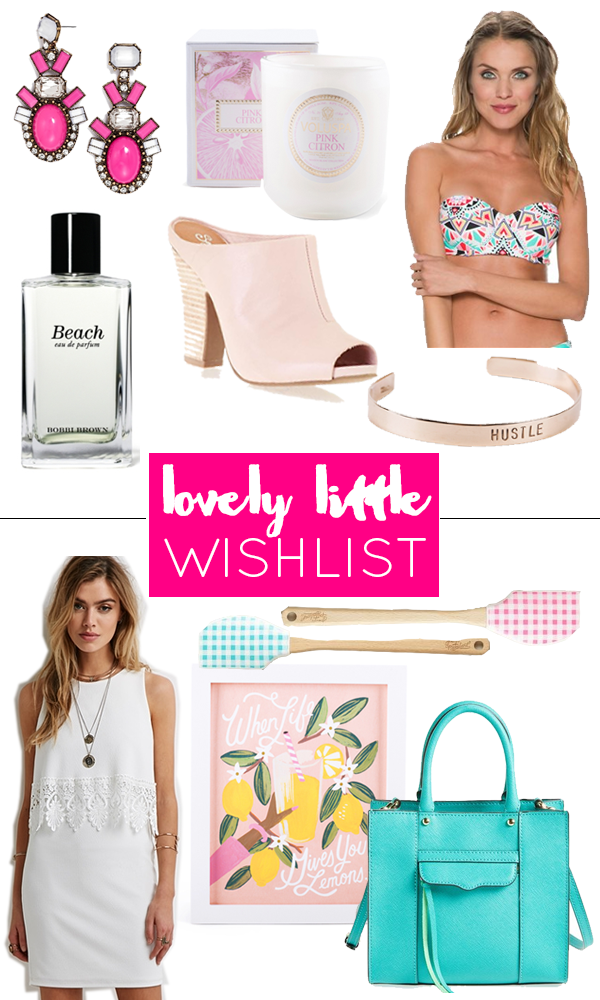 My Lovely Little [Birthday ] Wishlist:
I'm looking forward to all that 26 will bring. Hoping for a happy, healthy, fun & of course stylish year. 25 will definitely be hard to top, it's been a wonderful year!
For even more of my ongoing favorites be sure to check out my
Latest Lusts Under $50
section of the site., I'm always updating it with my favorite finds for anyone else who loves a good deal!
xoxo, lauren