This weekend has been absolute madness.. March Madness! Kyle is a HUGE basketball fan so we've been watching the games non stop and rooting on the Badgers (of course!). I can completely understand, because I'm totally the same way when it comes to FSU football - no matter where we are or what we're doing when it's game time we're watching)!
We filled out our brackets last Sunday and it's been fun & friendly competition watching it all play out (I'm currently in 2nd for our group). My friend Sophia had extra tickets to a Badger game a couple of weeks ago at the Kohl Center & Kyle and I had a blast watching them play Michigan State.
I picked up this vintage kids basketball jersey at a thrift store a couple of years ago & paired it with a long sleeve tee with sequin accents & bright red lips!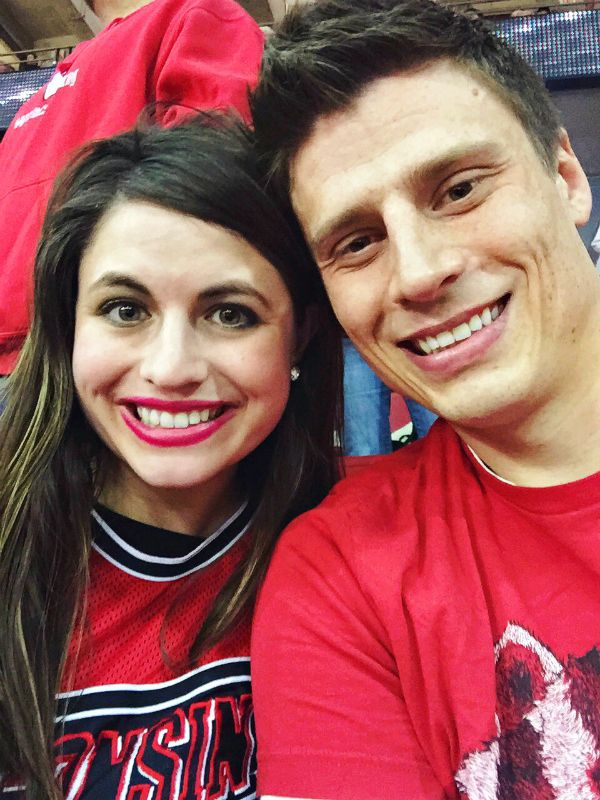 Kyle & I- super excited to be watching Wisconsin Basketball!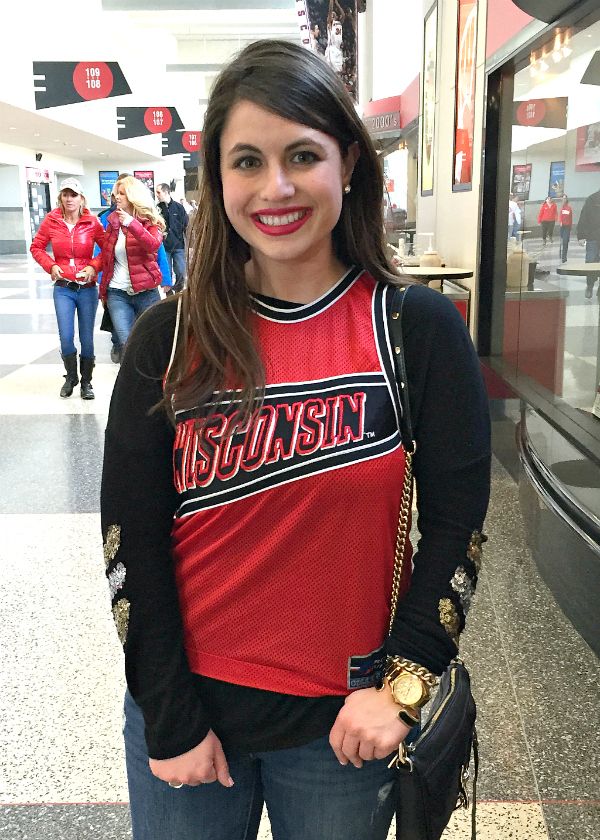 I made Kyle snap an outfit picture on my phone, so it's a bit grainy! My jersey is vintage & it's paired with my black Rebecca Minkoff crossbody bag & distressed denim.
For anyone who's also caught up in the excitement of watching the March Madness I've rounded up some of my favorite game day recipes. I love playing hostess and making something yummy to snack on while we're watching basketball.
Game Day Eats for March Madness:
Did you make a March Madness bracket? Who are you rooting for?
xoxo, lauren