I don't share a lot of personal things on my blog, but it also seems strange to completely disregard things (and people) that are such a big part of my life. I sadly lost my Nana this week, my sweet grandmother - one who traveled Europe with me after graduation and was savvy enough to comment on my Facebook pictures. She and my Poppie (who we lost last year, sadly), were high school sweethearts and she reminds me of a classic Audrey Hepburn in her photos.
Nana, or Marilyn- was one of the most special ladies I know and I thought it was only right that I honor her memory by sharing some of the things I've learned from her.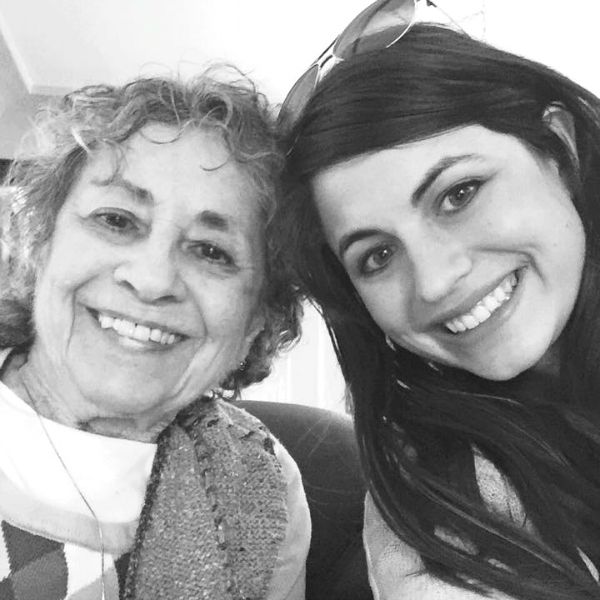 5 Things I Learned from My Nana
1. Good things come in small packages.
I get my petite stature from my Nana. She stood right at 5' as well but also made it feel like petite was powerful. She knew how to dress her figure and we had that special bond that fellow shorties seem to have. Plus, if I ever forgot anything during our trips up north, I always had someone to borrow from.

2.
Life is better at the lake.
Growing up I spent every single summer at my grandparent's cabin in northern Wisconsin. I've been all over the world, but it's without a doubt my favorite place. So many happy memories spent around the campfire, shucking corn on the patio for family dinner and waterskiing.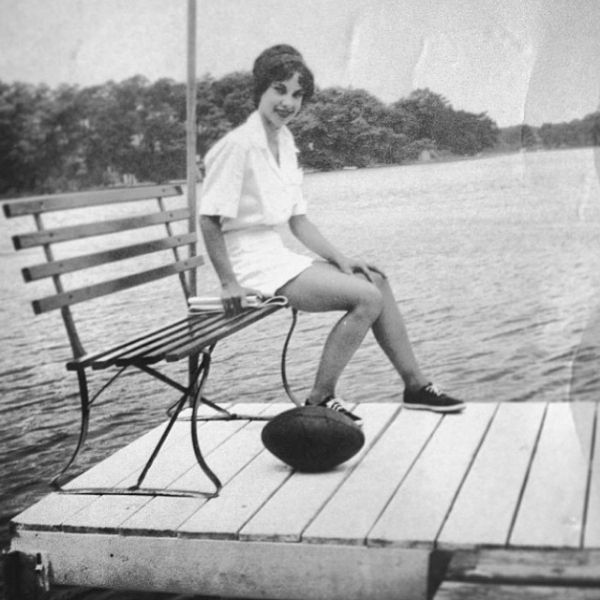 Nana at the lake as a teen
3.
Family matters more than anything
My nana and poppie's favorite time of year was those weeks at the lake with the entire family together. She took extra effort to make get together's special. She would never miss a card for every holiday and phone call on birthdays. She even learned how to navigate Facebook so she could keep up with her family near and far. . As a family we all enjoyed a good Friday night fish fry drinking brandy old fashioned's & Leinie's and catching up on eachother's lives.
4. Take time to stop & enjoy life
Nana knew how to stop to enjoy life more than anyone I know. She relished in drinking coffee outdoors on warm summer mornings, watching the hummingbirds buzz around their feeders. She tended to her beautiful gardens daily and listened and sang along the polka hour on public radio.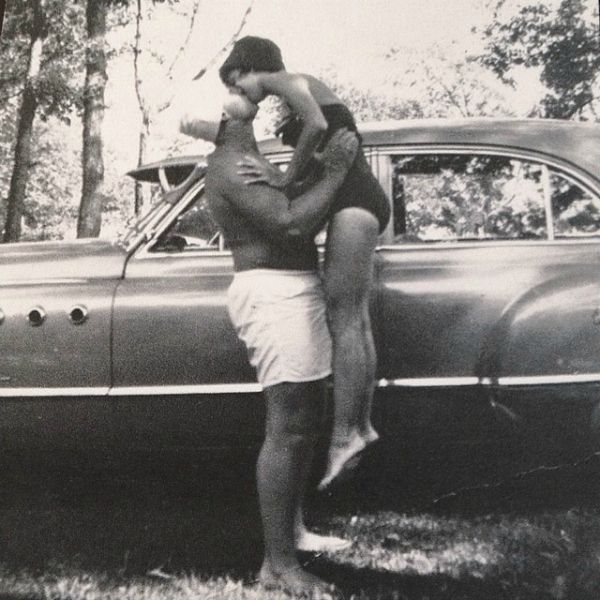 Nana & poppie, young and in love!
5.
Travel when you can
It doesn't have to be European adventures- though we did take a 3 week trip around Europe (and I am especially thankful for those memories now). Nana and poppie took their family on trips all the time big and small- road trips out West to see the National Parks & just weekend camping trips to the lake. When they retired they traveled everywhere they could and bought a sailboat to enjoy Florida at its best. I feel the same way- I want to do & see as much as possible!
It's never easy to lose a grandparent. I have had such close relationships with all of them that things are never quite the same without them. I'm so glad to be able to look back on what I've learned and celebrate their life. Nana, we love you & will miss you so much, thank you for everything.
xoxo, lauren