Did you guys make it out to "Pink Sunday" as people are dubbing the launch of the
Lilly Pulitzer for Target
launch? I'm pretty sure my boyfriend thought I was insane for waking up early & planning my day around shopping. I'd had it marked on my calendar since I first heard the news! As soon as the doors opened at our store in Wisconsin there was literally girls running to the racks. Thankfully, everyone was nice & even sharing their bounty. I even ran into a few of my old co-workers & Kaylee of
Pleats and Pearls
!
It was absolutely insane but a ton of fun. I even ended up with quite a few colorful Lilly Pulitzer for Target pieces. It wasn't beneath me to shop the kids section either! I'm so sorry for everyone who had a poor experience! I'm definitely not cut out for stressful shopping, but it was an experience to say the least! As a former fashion buyer, I can't imagine the nightmare it must be planning an event like that!
These were the treasures I was able to score on opening day.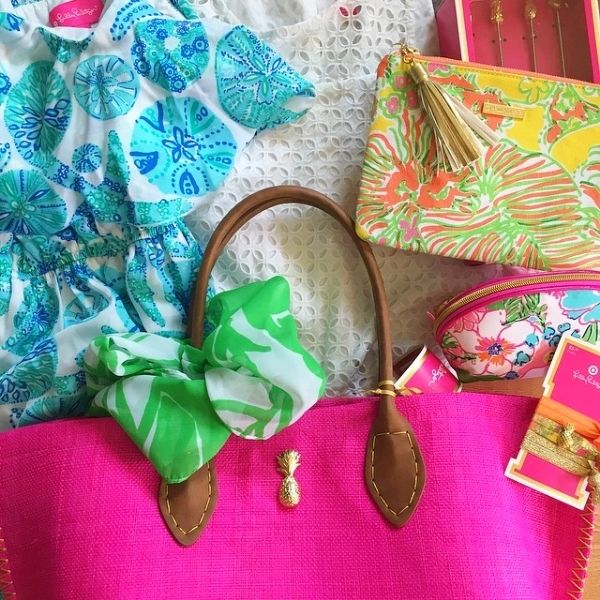 Unable to score anything at the sale & refuse to pay exorbitant eBay prices (ridiculous!)? I've rounded up a few of my favorite preppy pink and green Lilly inspired style and decor pieces so you don't have to get Fashion FOMO!

Get the Look: Lilly Pulitzer Inspired
Even though these pieces aren't Lilly, they still have that preppy, Palm Beach feel. I can't get enough of gingham & eyelet, monograms, pineapples & punchy prints and this is the perfect time of year to wear them!
Still have your heart set on one of the Lilly Pulitzer for Target pieces? I recommend checking back at your local store this week for any returns or exchanges that have come in!
Did you participate in the craziness of "Pink Sunday"?
xoxo, lauren