My trip to Florida has been a total whirlwind! I'm going to be posting a recap of some of our favorite stops from my weekend in Tampa catching up with girlfriends. I definitely have a bigger appreciation for my hometown after being in Wisconsin for the past four years. I also seem to always forget how hot it is and pack the wrong clothes. Thankfully, I had this gorgeous pink skirt from
Dress Up
in my suitcase- it was perfect for going from day to night.
The styling tip for fellow petite ladies wearing a midi skirt is to pair it with a pair of extra high wedges. I also love the look of it paired with crop tops & knotted blouses since it has a higher waist. In true Florida girl fashion, I love to pile on the accessories like fedoras, tassel earrings, bangles and statement necklaces to add the perfect finishing touch.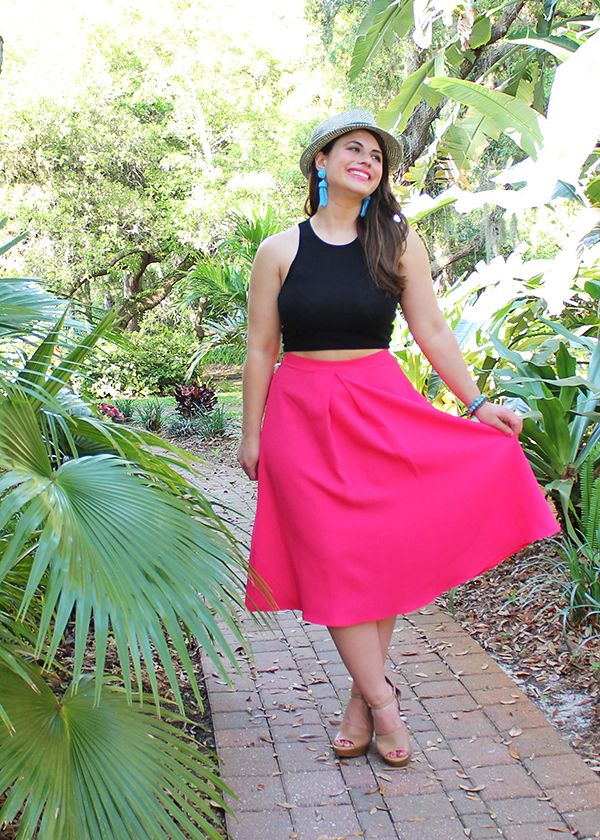 Look 1:
Fashionable Fedora |
What I'm Wearing:
Black Crop Top: Kohls | Pink Midi Skirt:
Dress Up
| Tassel Earrings: Lisi Lerch
Fedora: (similar) | Wedges; Splendid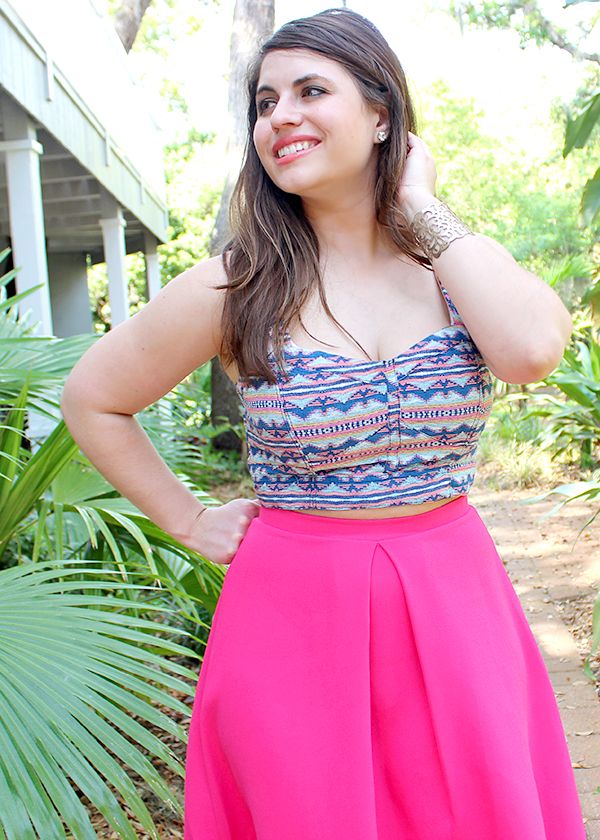 Look 2:
Colorful Crop Top
| What I'm Wearing:
Crop Top: Aero | Pink Midi Skirt:
Dress Up
| Gold Cuff (similar)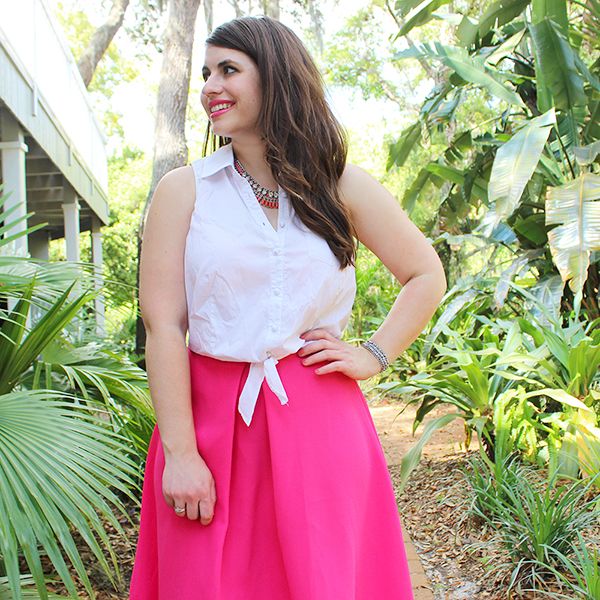 Look 3: Preppy Knotted Blouse | What I'm Wearing:
White Knotted Blouse: (similar) | Pink Midi Skirt:
Dress Up
| Pink Necklace: LOFT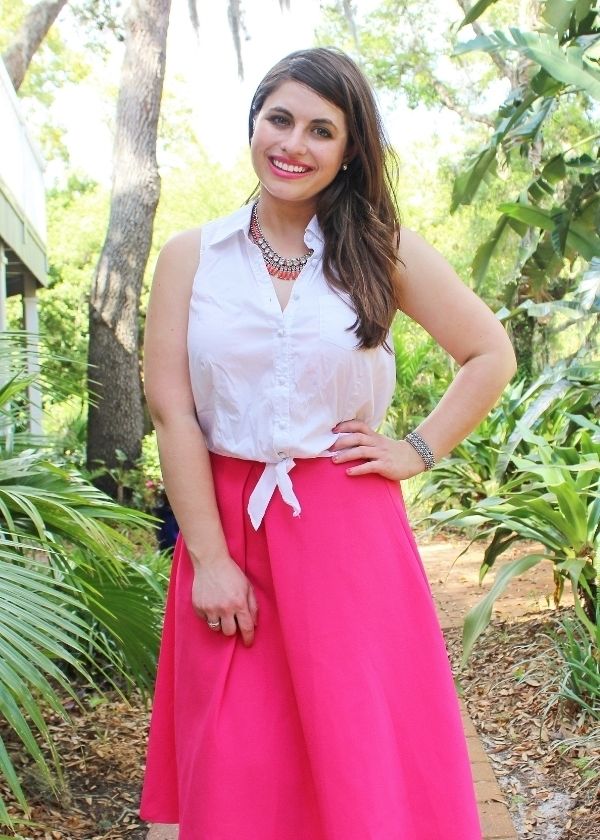 The thing I love most about this skirt is it's my signature color, hot pink! I'm pretty sure I can never have enough pink in my closet- wearing it just makes me happy! The midi skirt is such a fun trend. It's almost a nod to the 1950's and makes you want to do a little twirl, I think pairing it with youthful, trendy pieces is key to making it feel modern.
Wanting to try the midi skirt trend? I've rounded up a few of my favorites:
Have you worn the midi skirt trend yet? What's your favorite way to wear it?