Not so long ago I thought I'd never be able to rock the maxi dress trend because of my petite stature. I was worried that as a 5'0 fashionista this is one look I wouldn't be able to try! Thankfully, I just had to choose the right silhouette. This hi-low hem is perfect because it helps elongate my figure and also shows off my fun pink high heels. It also has a sort of empire waist, making it even more flattering.
So, my fellow petite ladies, don't give up on maxi dresses and skirts, just try on a few different styles to find one that works best for you. The particular maxi dress I'm rocking is the
Tulip Hem Maxi Dress
from a fabulous, newly launched store,
Perch Boutique
- I can tell it's going to be on heavy rotation this summer. I'm even wearing it as my LBD for a bachelorette party tonight!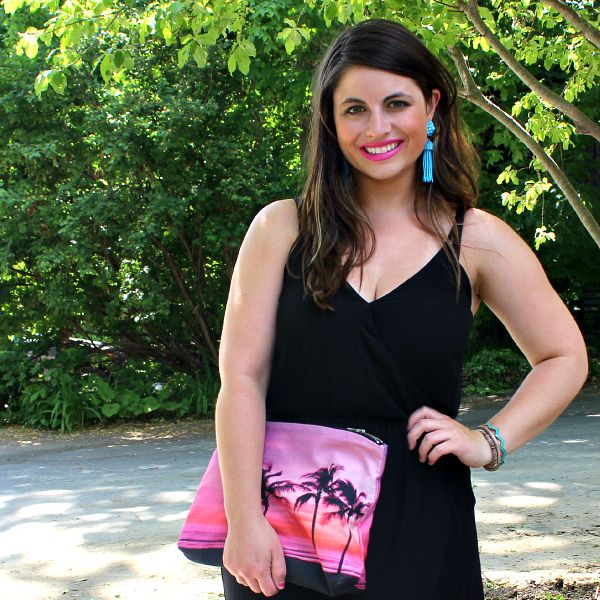 What I'm Wearing: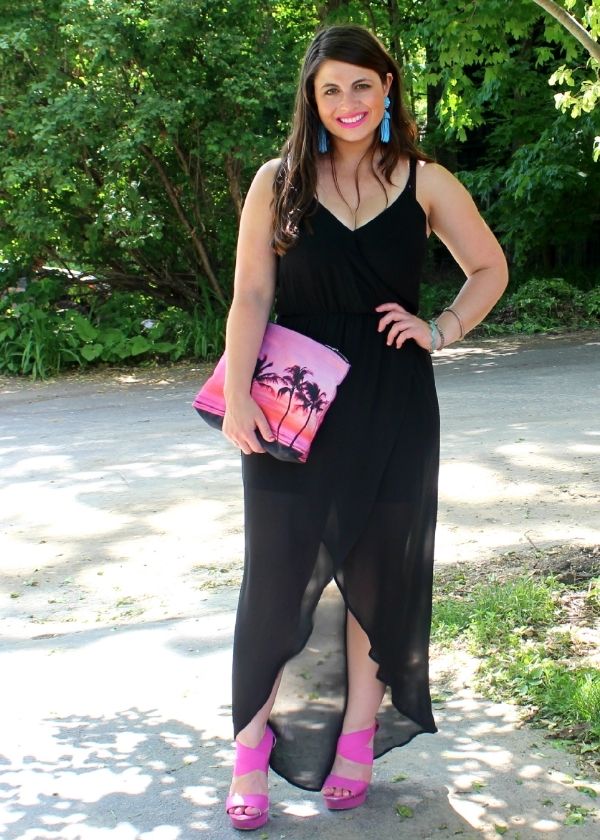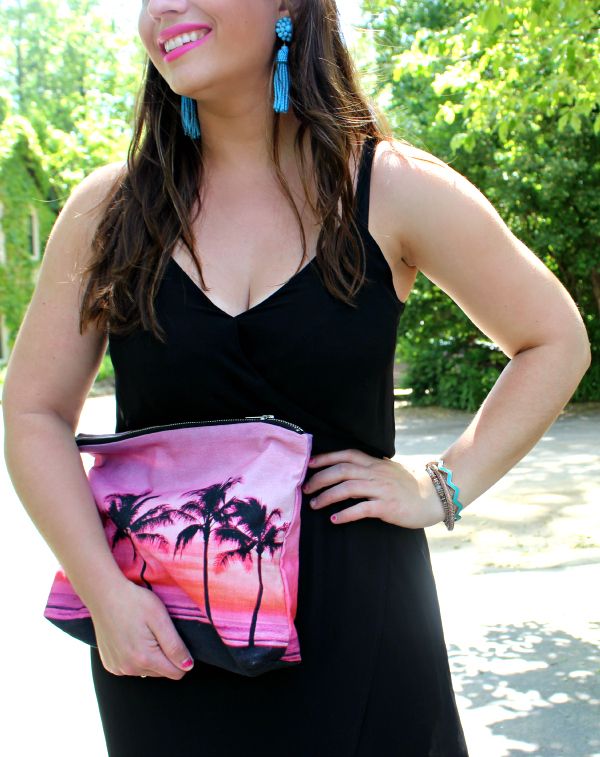 As always I love bright colors, so I love pairing summery accessories with the black maxi dress for a fun pop! The sunset clutch & turquoise tassel earrings make such a statement that they work well with this easy breezy maxi.
The weather looks like it's going to be beautiful this weekend. I'm so looking forward to spending my time soaking up some sun, grilling out & taking advantage of some Memorial Day weekend sales! If you're looking for more summer outdoor entertaining ideas be sure to check out my
Hawaiian Happy Hour
post!