It was such a wonderful week in Utah. We spent as much time outdoors as possible, soaking in the mountain air, sunlight and quite literally taking time to smell the flowers. When we got back yesterday I was so happy to see that Spring had finally arrived in Wisconsin. Everything is blooming, coming back to life, and it feels like things are off to a fresh start!
I've been traveling so much over the past couple of weeks that I've been playing catch up on emails. Truth be told, life doesn't stop just because you're not there. Work will go on without you, the gym membership will still be there & the emails will too! I feel thankful for a business that I can take on the road, but also I've realized how important it is to fully unplug.
Reading Arianna Huffington's "Thrive" especially put things into perspective for me. She talks about how taking time for yourself makes a world of difference in stress level and well being.
What I'm Wearing:
Mint Dress:
Belle on Fifth
| Clutch: Lilly Pulitzer for Target (similar) | Necklace: Lizzibeth (similar) | Bracelets: Pink, Orange, White Cuff, Gold Chain Bracelet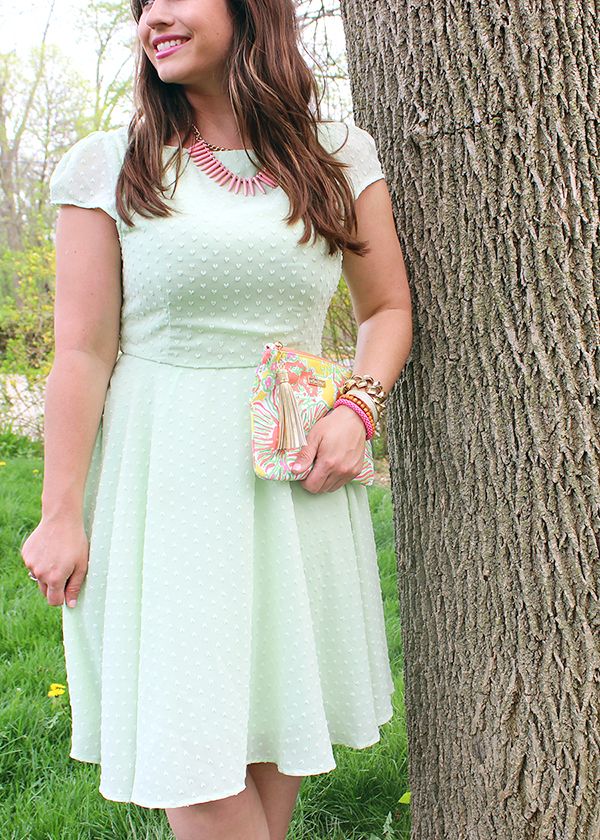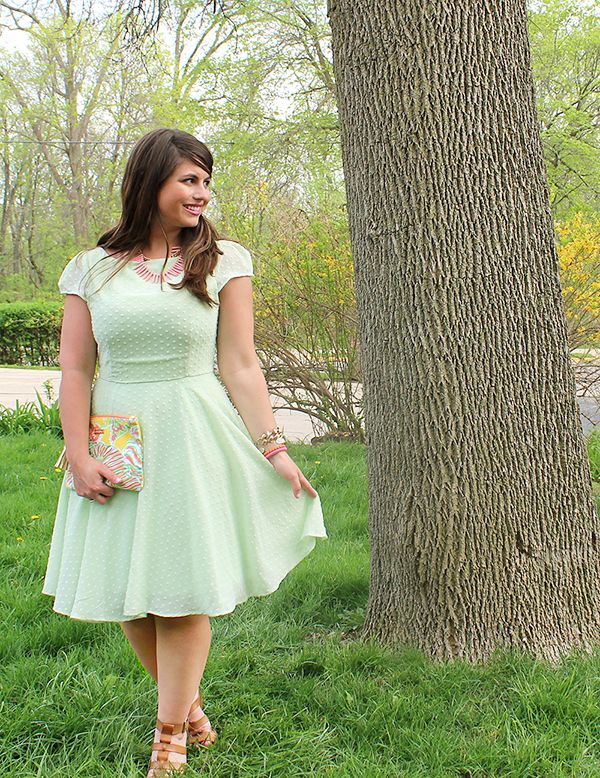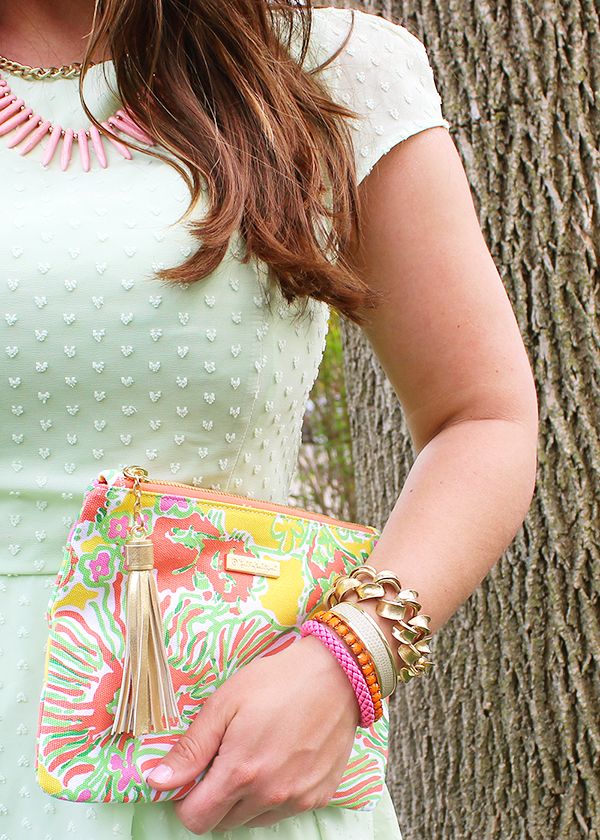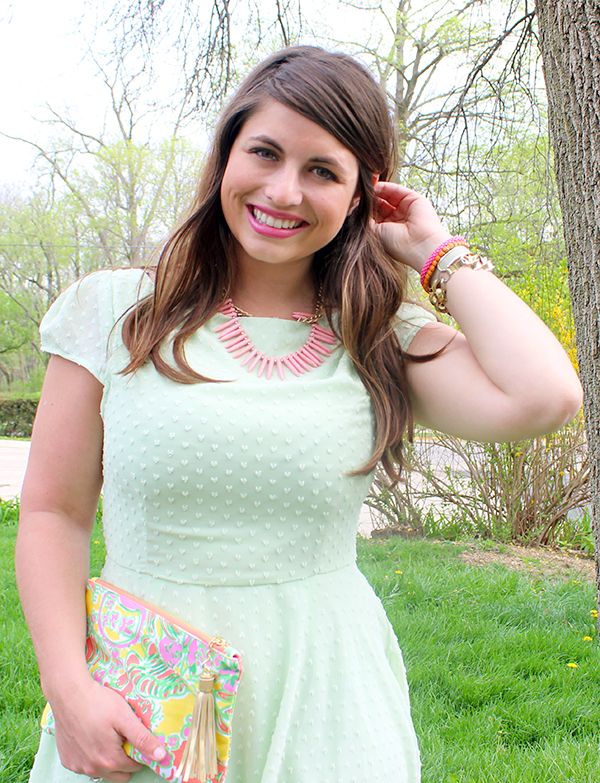 On another springy note, this dress from
Belle on Fifth
is one of my favorite hues right now. I love the tailored silhouette of the dress too. It pairs quite perfectly with one of my Lilly Pulitzer for Target finds, this fun printed tassel clutch and matching arm party. This preppy mint, pink & orange color combo reminds me of a colorful spring bouquet.
Are you planning to spend your Spring more "unplugged"?
xoxo,
lauren