If I could describe my personal style it would be a bit boho chic. The 70's are one of my favorite fashion decades and it's back in a big way (bell bottoms, fringe, lace, & embroidery.. ? yes please)! As I mentioned in an outfit post earlier this week- Kimonos are quickly becoming some of my favorite pieces in my closet. Just add a pair of dark denim or colorful chinos, a coordinating top & your favorite shade for an insta- outfit.
Kimonos are such easy, breezy styling pieces- especially in a neutral colored print like this piece from affordable new boutique,
Shop Blume
. Which is exactly what they're all about - simple but stylish pieces for the busy gal (something I think we can all relate to)! You can join their
Blume Facebook
group for weekly fashion finds every Monday @ 8 PM CST (a litlte birdy told me the
Lilah Kimono
is one of the specials tonight)!
Be sure to read till the end of the post! I'm sharing a few of my June Girl Boss Faves.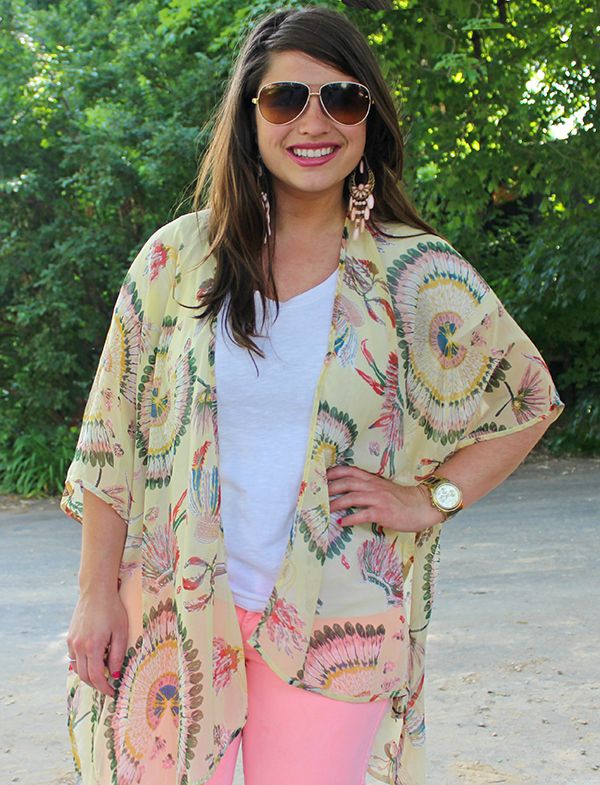 What I'm Wearing: Boho Kimono
Pink Earrings: Forever 21| White Sunglasses: Tory Burch via
Shopbop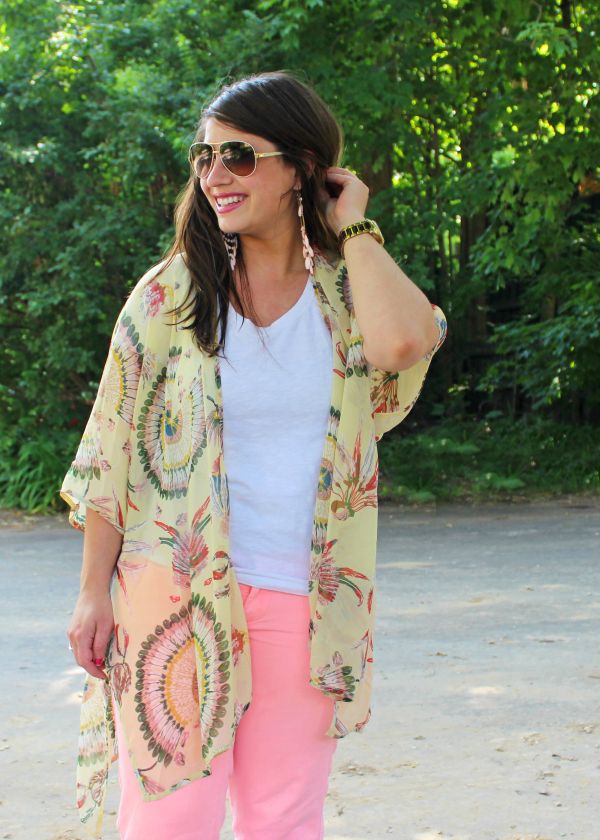 Now, that you've seen one of my favorite wardrobe items for June... let's talk about a few of my favorite Girl Boss resources of this month!
Five June Girl Boss Faves
1. I finally got a local library card & it's already paying off! It will be a great way to read all of the awesome business books I hear about AND save some money!
2. The
Calendly App
is a new discovery- it solves that problem of going back & forth trying to figure out what time to schedule meetings or phone calls.
3. I'm a huge fan of creative, Emily Ley & her new
Simplified Planner App
! Although I love paper planners, this is a perfect way to schedule my day with my iphone & has a beautiful layout . It's really been keeping me on track!
4. I listened to GrowthBomb's
podcast episode
with Hal Elrod (this episode was hosted by small biz friends, Spencer & Jenna) and am totally intrigued my his "miracle morning" routine. It's all about making time to start your day off on the right foot (before 8 A.M.)!
5. I just bought a
hot pink S'well water bottle
(this one!) & as a result am drinking more water throughout the day by refilling it. throughout the day! It doesn't hurt that it's totally cute.
What are your faves this month? Share the love!
xoxo, lauren