To be quite honest, I never thought I'd find a fashion piece that's versatile enough for Kyle AND me to both wear it. He's a stylish guy and he even comes to me for the occasional fashion advice. So, I was thrilled when
JORD
approached me about doing a his & hers style post featuring their gorgeous wood watches.
I'm a fan of larger watches that have that "borrowed from the guys" feel to balance out my super feminine style. Kyle has modern style with a rustic edge. We're both wearing the Fieldcrest Series Watch (in Zebrawood and Maple). This style is unisex and the JORD team even sizes it to fit your wrist size when you order. They're beautifully made & super high quality!
Side note, I've been a believer for a while that if you want something put it out there. You never know what opportunities life will bring to you unless you "ask" for them! I was just talking about the joy that podcasts bring me during the workday and the inspiration they bring. Literally a few hours later, Jenna from the new
Growth Bomb podcast
said they had a last minute opening and asked if I'd be interested. Of course, I said yes & the new episode will be live on 6/17! I hope that inspires you to go after & be vocal about what you want in life!
What I'm Wearing:
Blue Lilly Pulitzer Dress: Lilly for Target (similar
here
&
here
)
Statement Necklace: Kohl's (
similar
) | Tassel Bangle:
Lauren Conrad for Kohl's
(on sale for $10)!
Rose Gold Rings:
Lauren Conrad for Kohl's
| White Aviators:
Tory Burch
Wood Watch:
JORD
(Zebrawood an Maple Colorway)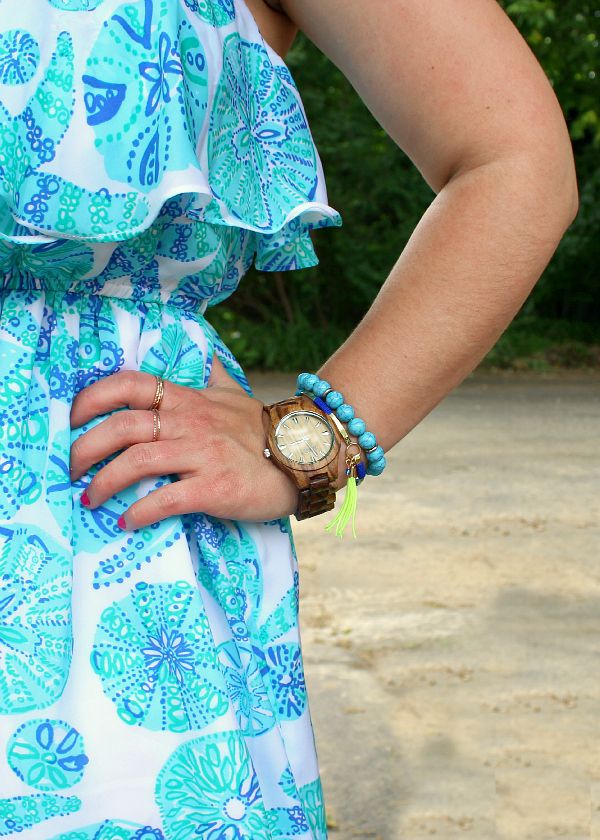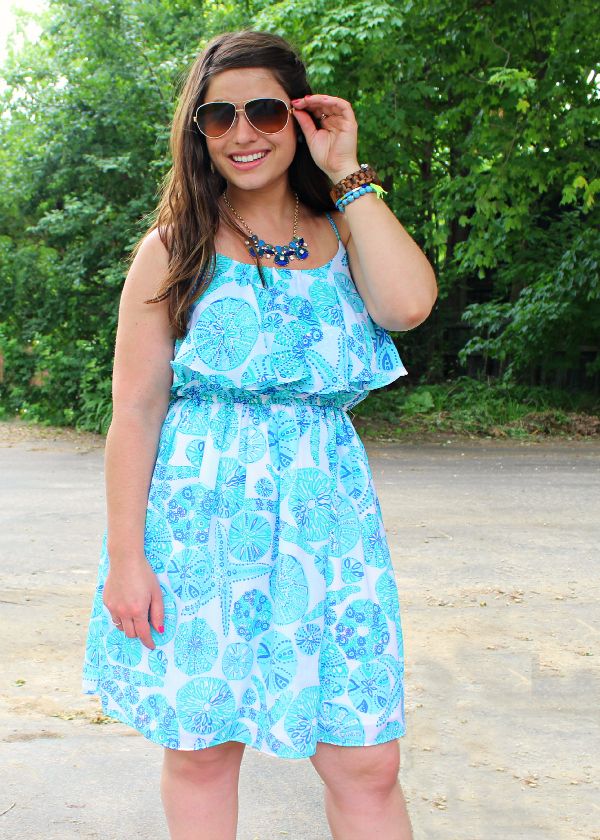 What He's Wearing:
Blue Plaid Shirt: H&M (
similar
) | Straight Leg Denim: American Eagle (
similar
)
Boat Shoes: Lands' End (
similar
) | Wood Watch:
JORD
Interested in seeing JORD's entire line of watches? Check it out!
Funny story! The first night we got our watches in the mail we wore them out to dinner at our local fav The Old Fashioned and immediately had someone come up and ask us about them. I love how unique they are! We've both had them on heavy rotation lately. A special thank you to Kyle- he was a great sport letting me style him for our outfit post- and JORD for the stylish watches!

xoxo, lauren