I distinctly remember as a teen I used to LOVE rearranging my room. Little five-foot-nothing Lauren used to get bored with the setup and literally move around the furniture and go on a hunt around the house to find pieces to give my room a new look. It usually was late at night and fueled by *NSYNC on repeat and one too many caramel frappuccinos. My mom would come into my room the next morning surprise- yet not shocked that my room had a whole new look.


Some things never change. I still love giving my interior a new look. Lately, I've been switching things up with our living room coffee table. I'm sharing 3 ways to give it a fresh new look using décor from throughout the house!


[pin this to share]!
I'm sharing 3 styles- a glam, feminine coffee table, rustic chic coffee tale & a colorful, preppy coffee table style and sharing a few pieces to help you get the look!
Glam & Girly Coffee Table Style:


For this look I've used a silver charger (this one's from the dollar store) to hold a variety of candles & matches. I love fresh flowers, but you never have to worry about faux flowers drooping- so they're perfect for making a coffee table statement. Of curse, I also have a huge collection of books so I chose a few in a coordinating color scheme & have a fabric covered box to store remote controls.


Get the Look: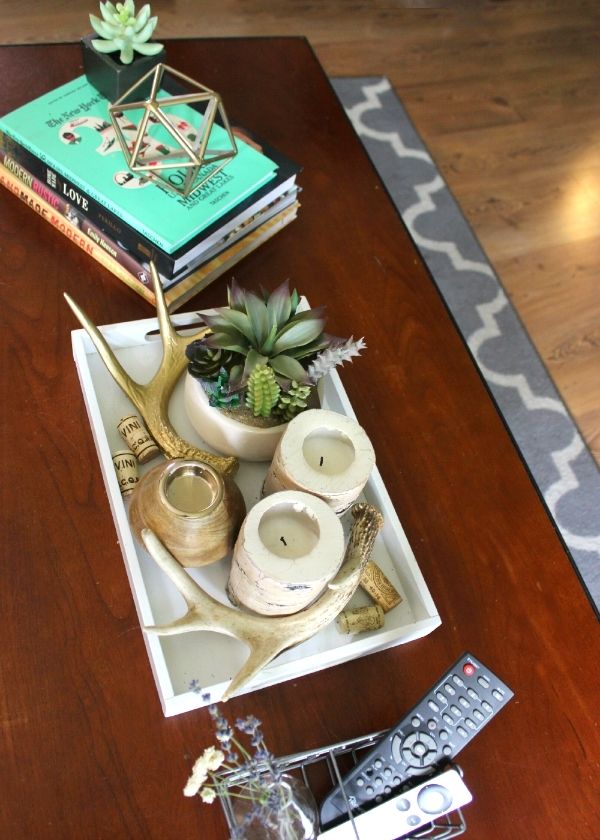 Rustic Chic Coffee Table:


Kyle & I both have an affinity for rustic chic / farmhouse style. Every year his family finds a quite a few shed antlers from deer on their property, so we always bring some home for décor & spraypainted some gold. We also have faux succulent plants around the house which give the table a nice natural, organic feel. A geometric gold décor piece sits atop a stack of books.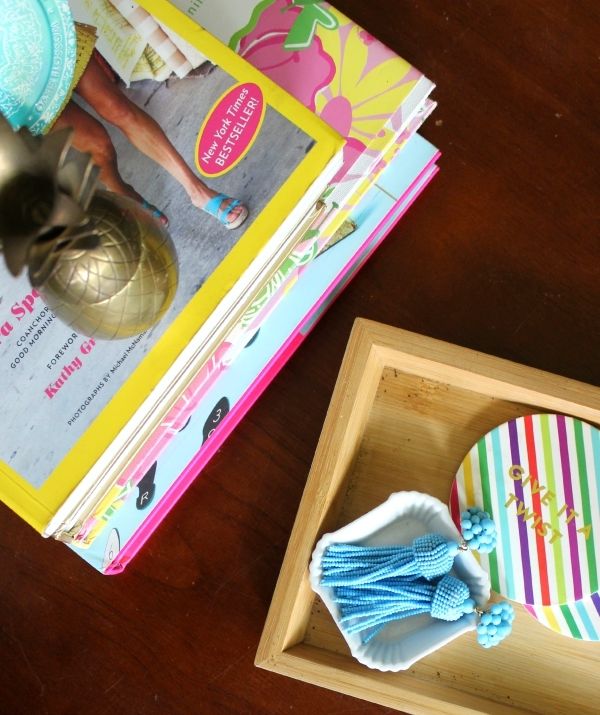 Colorful & Preppy Chic Style:


This is one of my favorite of the looks. It's a mix of colorful entertaining books & candles. I also used a thrifted milk glass vase with some faux blooms to add some more color to the table. My table is rarely without a coffee cup on it, so I thought I was perfectly fitting. This would totally be my table styling if I still had my bachelorette pad - complete with turquoise tassel earrings as their own décor.