I can never visit Kyle's parents house without stealing a sprig of lavender from his mom's garden. I love the smell of lavender. It's known for it's soothing and relaxing qualities which is always something I can use little bit more of in my life. Typically I'll just let it dry out & add it to a floral bouquet, but then it dawned on me that it would be so perfect for a natural sugar scrub.
It doesn't get any better than a straight-from-the-garden sugar scrub. Some day when I live out in the country, I plan on making as much as I can utilizing the resources around me. For now, I'll just break out this sugar scrub whenever I want to channel my inner country girl. This DIY is so simple & works so well too.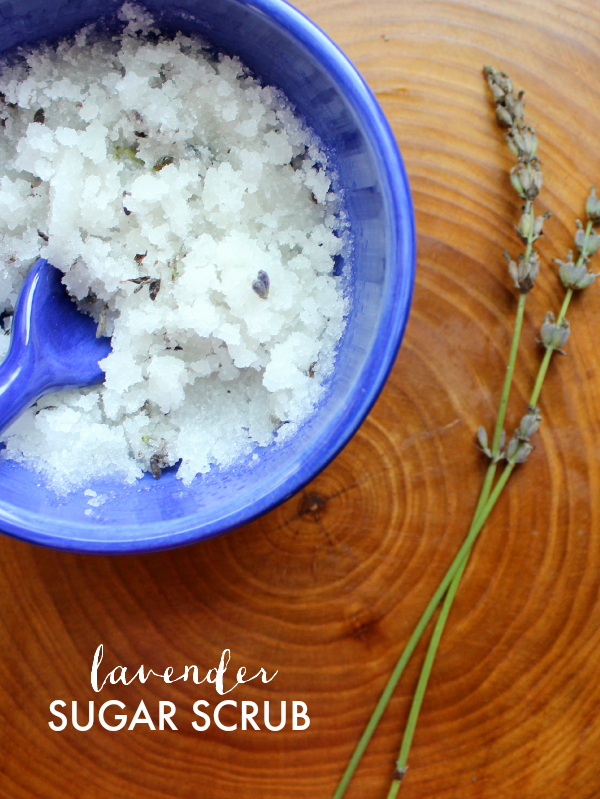 Lavender Sugar Scrub:
(Fills 8 oz Mason Jar)
1/2 c. sugar
1/8 c. (melted) coconut oil
1 tbsp. dried lavender
If you're using fresh lavender, just remove it from the stems. Mix well in a small, airtight container. Use within 4 weeks for optimum freshness!
I like the subtle lavender scent that the natural lavender gives off, but if you want to give it a little extra oomph you can add a lavender essential oil to the mix too!
This is such a simple DIY. I made sugar scrubs last year as stocking stuffers for the ladies in my life and it was so fun. Since then I've been loving experimenting with different mix-ins. I think I'll try a coffee scrub next.
xoxo, lauren