Perhaps for some people working out makes them want to wear more stylish fitness clothes, but for me it's the opposite! There's something to be said about the mindset change you achieve when you swap out your baggy yoga pants and oversized college tees for pieces built to help you perform. An outfit that will easily take me from the barre classes to post workout iced coffee has seriously transformative powers. This is why I couldn't be more thrilled when my two worlds collided when
Derek Lam teamed up with Athleta
to launch a collection of activewear that's equal parts fashion and function.
While I danced through high school and was captain of my dance team, things just weren't the same post-college. Gyms just aren't my jam. I need great music, a class that challenges me, and most importantly something fun. I'm happy to say I've finally got my work out groove back at my Barre3 studio. The mix of Pilates, yoga, and ballet are the perfect blend for me. I gave my new outfit from the Derek Lam 10C Athleta collaboration a test drive in my work out class and it not only performed well, but made me feel confident too!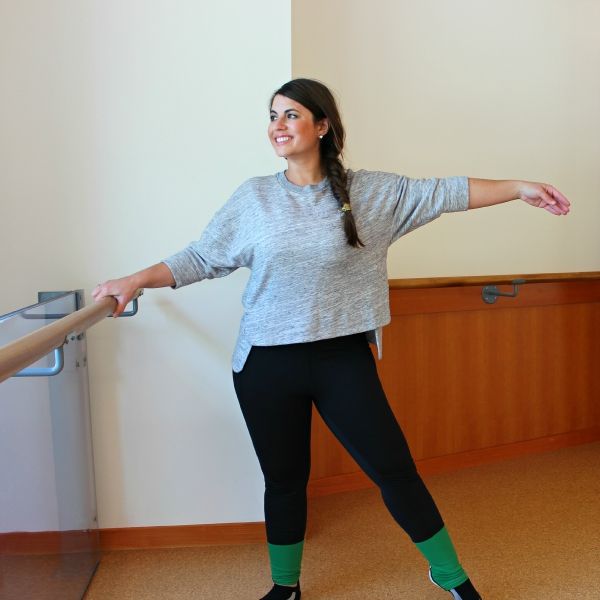 One of the keys to barre is a proper-fitting pair of leggings. It's about more than just fashion- it helps you see your form and trigger the correct muscles for different movements. The
Block Studio Legging
from the new Derek Lam 10C for Athleta collection combines trendy colorblocking cut lines with moisture- wicking and breathable compression fabric. Wearing them to class was not only comfortable, but it let me see all of the definition I've been working so hard to create.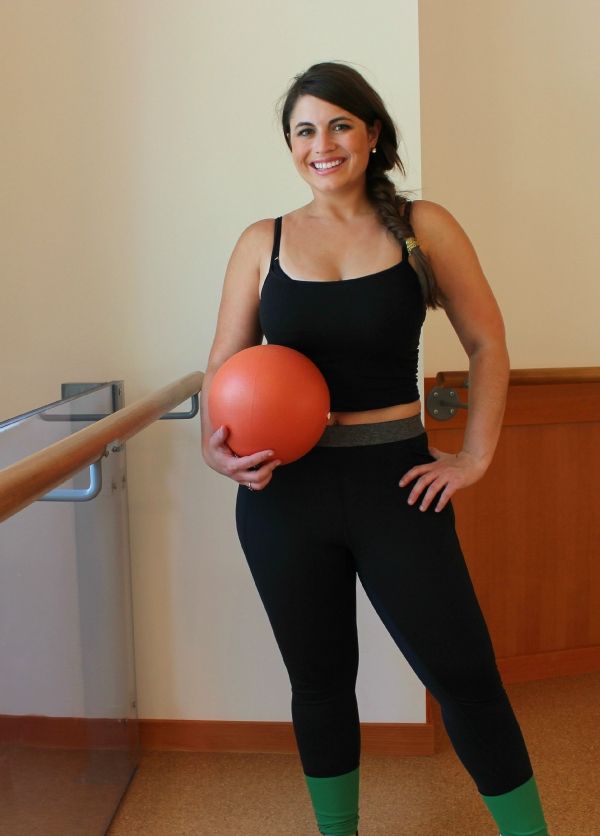 Conveniently, there's a coffee shop a few doors down from my studio, so I love that there are pieces in the collection that are athletic inspired but easily fit in with your regular wardrobe. I can just throw on the french terry
2 N 1 City Sweatshirt
over my leggings to grab an iced coffee. I think when it comes to post-workout looks, it's all about balancing the loose and roomy silhouettes.
Though we go shoeless in barre class, there is no better finishing touch for a sleek post-outfit workout than a great pair of sneakers. I've been obsessing over cute kicks lately and the
515 New Balance Downtown Sneakers
are designed specially for the Derek Lam 10C Athleta collaboration. Not only do they coordinate perfectly with my fitness gear, but they'd look just as cute with jeans. When I'm feeling funky, I can have my green laces in or swap them out for classic black.
The Derek Lam 10C for Athleta collection fuses fitness and style in a way that makes it so easy to wear whether you're working out, running errands, or relaxing on the weekend. Each piece is not just made to look chic, but it's designed to perform and make you feel stylish during your workout. Be sure to check it out online and in select stores!

xoxo, lauren
Disclosure: This post was sponsored by Athleta through their partnership with POPSUGAR.
While I was compensated by POPSUGAR to write a post about the Derek Lam 10C Athleta
collection, all opinions are my own.