Something about dreary weather makes me want to pull out the sequins and pink lipstick. It's like a rebuttal against the winter blues! This sparkly sweatshirt kind of makes my day whenever I wear it.


I'm not going to lie, this week has been exhausting. As hectic as things have been, if I pause to think about it- it's also been filled with so many wonderful things. Kyle & I were interviewed for
Our First Drink
, I've started working on a re-brand, and I have an upcoming small business marketing workshop at Dream Bank (sign up for our free webinar
here
)! This year is inevitably going to have its stressful moments while we plan for a wedding & save for a house.
I feel like it's more important than ever to keep it all in perspective. Is anyone else trying to do the same? I'm pretty sure when all else fails, just add sparkle!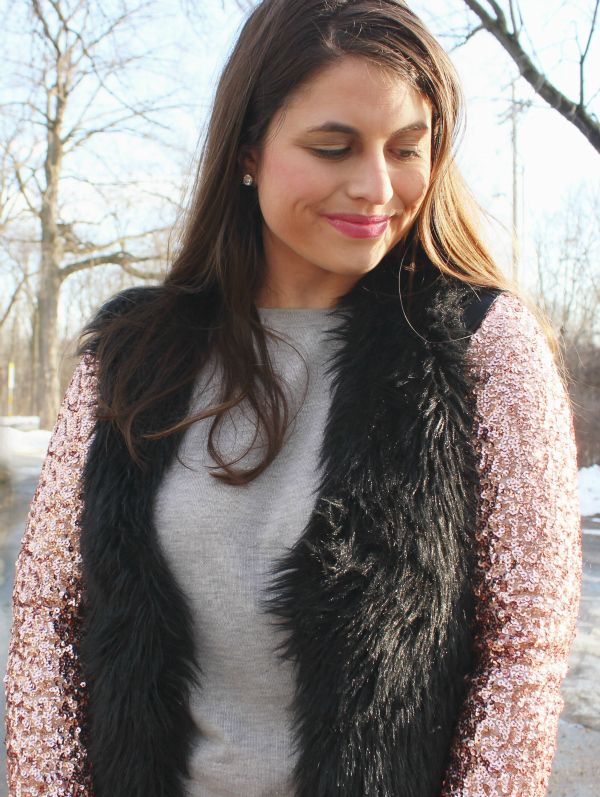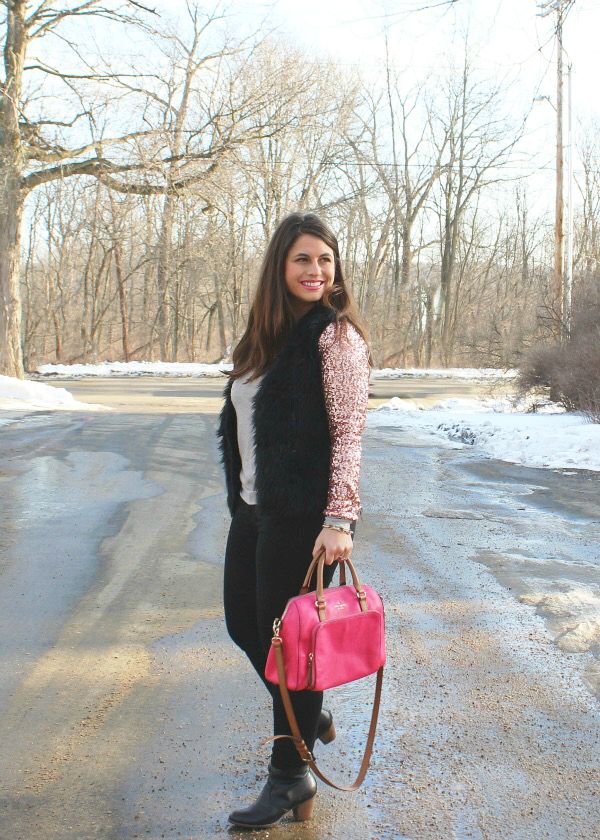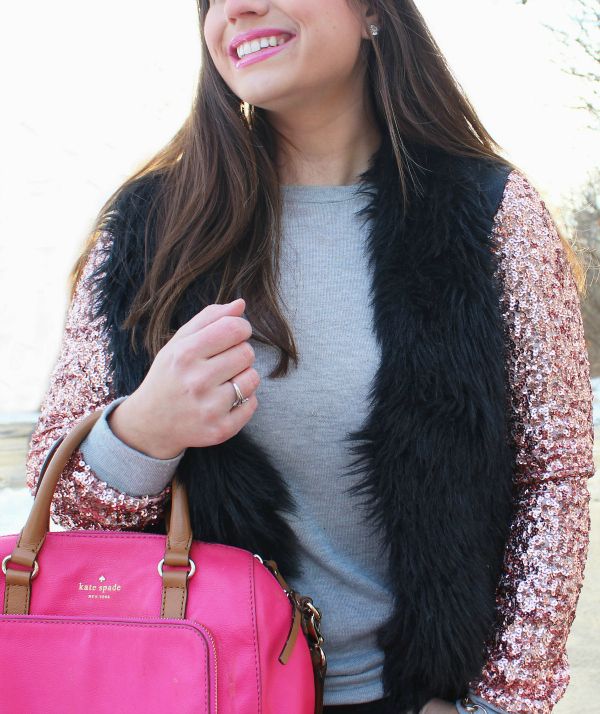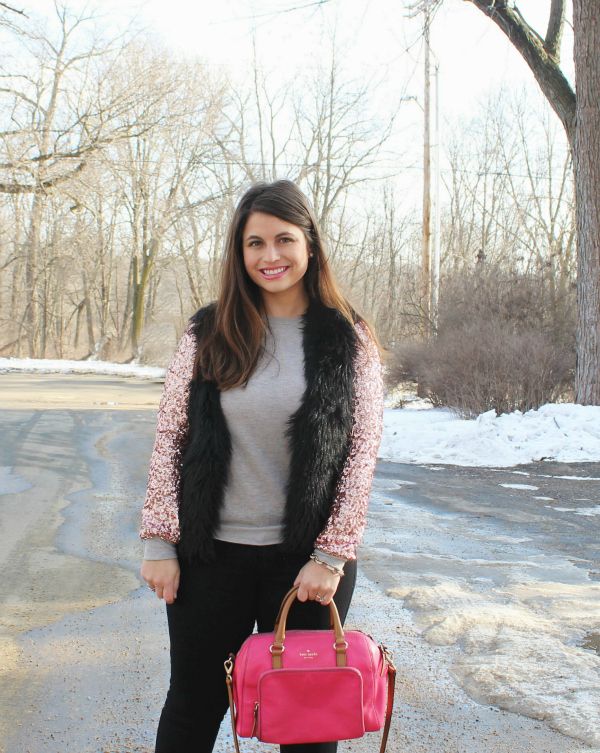 What I'm Wearing: Glam Winter Sequins & Faux Fur

Lately I've been loving the athleisure, sports luxe look. I've noticed especially if I'm running errands I start to gravitate towards throwing on some sporty chic New Balance sneakers with my denim or throwing on a cozy but glam sweatshirt like the one I'm wearing in today's outfit post.

What do you do to ward off the winter blues?

xoxo, lauren
P.S. As I mentioned, I'll be speaking on a panel about marketing trends for small businesses on 1/26- sign up for the free webinar
here
! I'm so excited to share my tips for Pinterest and Instagram!